Welcome to the wonderful world of sugar scrubs!
I'm assuming, if you're here, that you know what a sugar scrub is. You probably know what it's for. If so, you are waaay ahead of me.
I think I stumbled on these recipes because I had some sugar and essential oils sitting around, and got the crazy idea to mix them together. (Actually, I suspect that's how they were invented in the first place.)
Take Dear Crissy's maple almond idea, for example. I'm thinking she was eating breakfast and thought, I wonder if this maple syrup could be used somewhere else?
Like a mad scientist of flavors, she stirred the syrup into raw sugar, tasted it, and thought it could use some almond extract. Then, for health reasons, she topped it off with that coconut oil she always has laying around.
Or, she knew what she was doing and came up with a useful combination to gently exfoliate skin.
Whatever your reasons, I'll bet you'll crave pancakes after making it.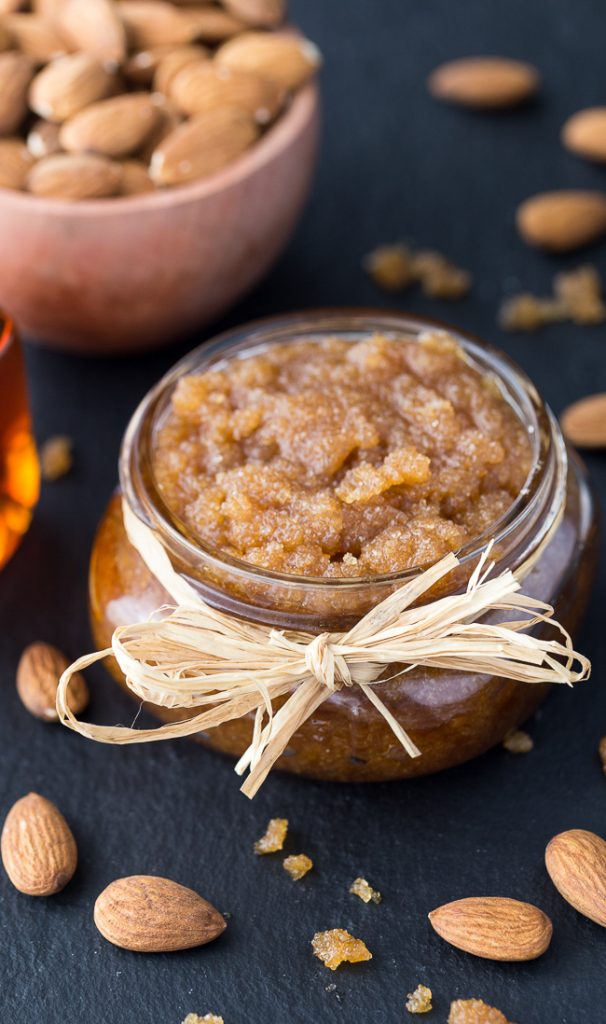 What better way to begin celebrating the holiday season than with the classic fall flavor of pumpkin spice?
It's in muffins, your latté, and even Oreos. Why not have it on your face or feet?
If I haven't gotten you ready to whip up your own Pumpkin Spice Sugar Scrub yet, may I add that it also has vanilla in it?
Go on -try it. Mix it. Love it.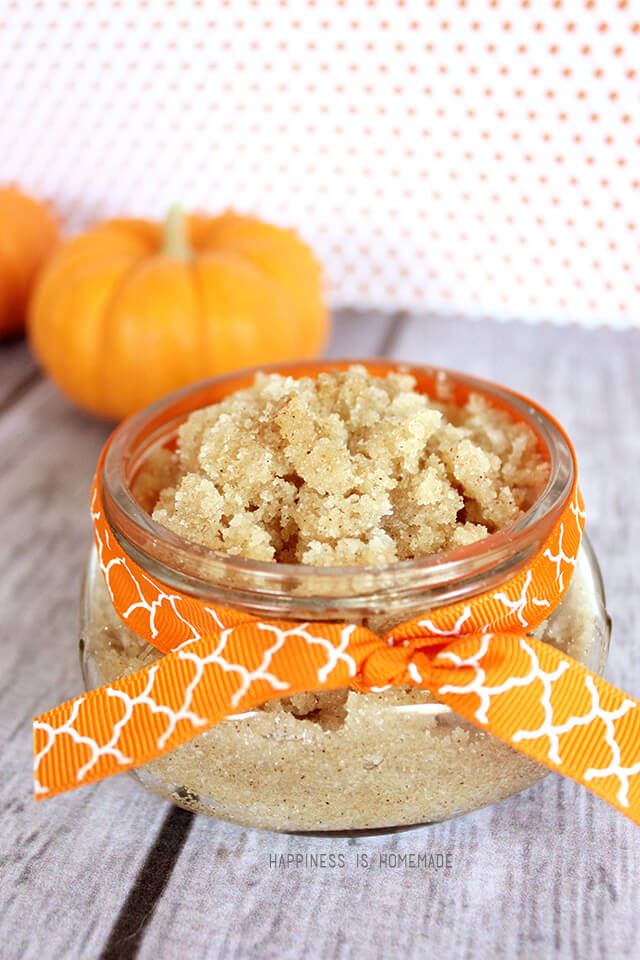 Maybe you'd like to tingle with the memory tastes of summertime lemonade. You need something to lift the old winter blues come February.
That's why this Lemon and Lavender mix is so perfect.
It uses sugar and coconut oil like the others, then lavender and lemon essential oils. Easy!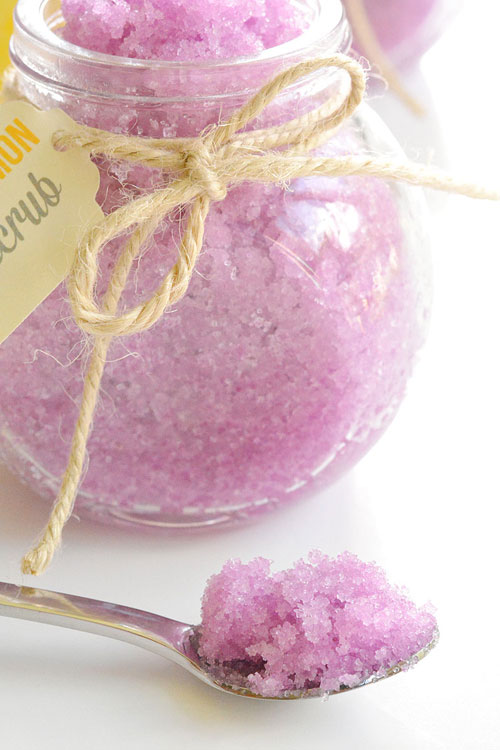 Speaking of fruits of summer, how about a peach?
Angie's recipe uses white sugar, canola oil, peach aromatherapy oil, and peach soap colorant.
The result is a natural mix in a bold, fresh, aromatic color.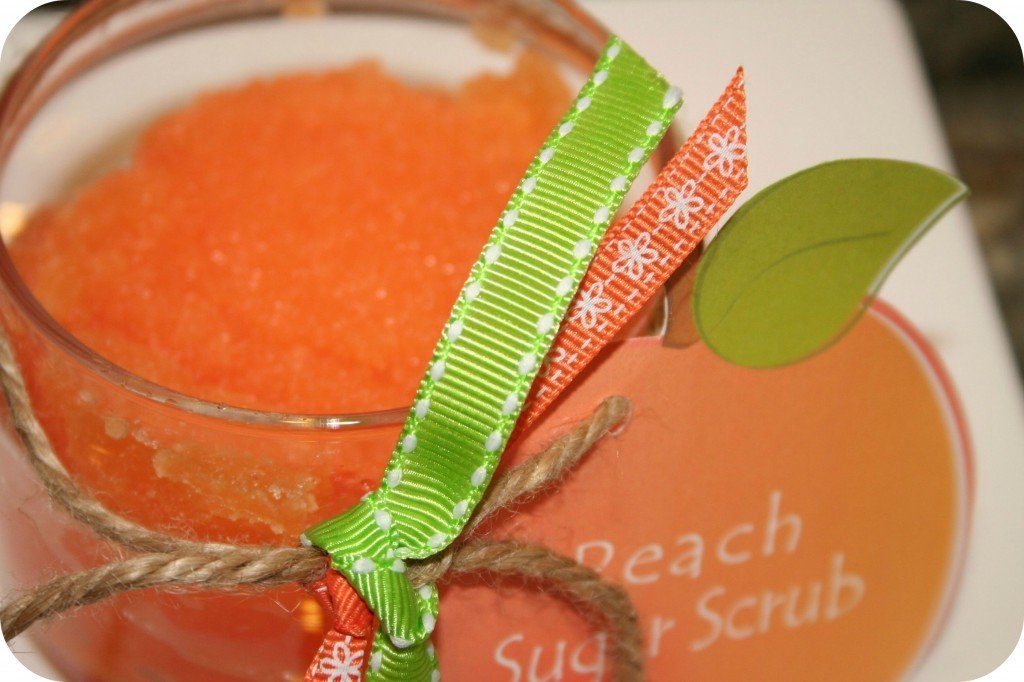 Mix things up (literally) by trying this Green Tea Sugar Scrub.
The green tea aids with blemishes and scars; the sugar and coconut oil revitalize and smooth your skin.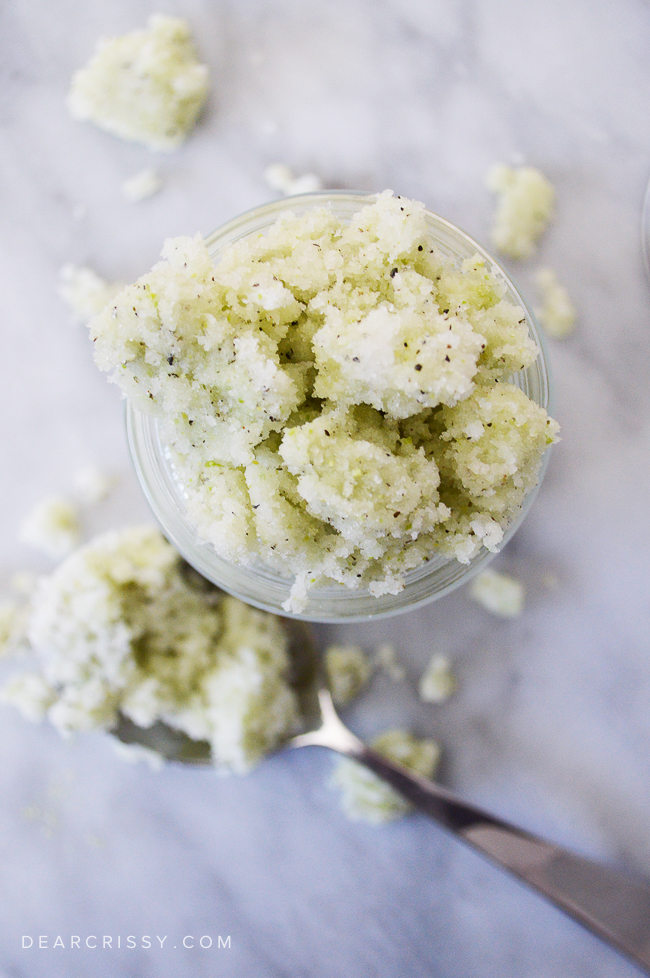 It's been getting colder outside, prompting my children to dig out all the winter clothes.
My cute hubby, meanwhile, dug out all the ingredients to make gingerbread cookies.
As the delectable scents of cloves, ginger, allspice, and cinnamon swirled around the house, I couldn't help but wonder if there was a scrub that could smell that good.
Thank you, Sugar and Soul! Now I can relive the tasty flavors of gingerbread as I refresh my skin.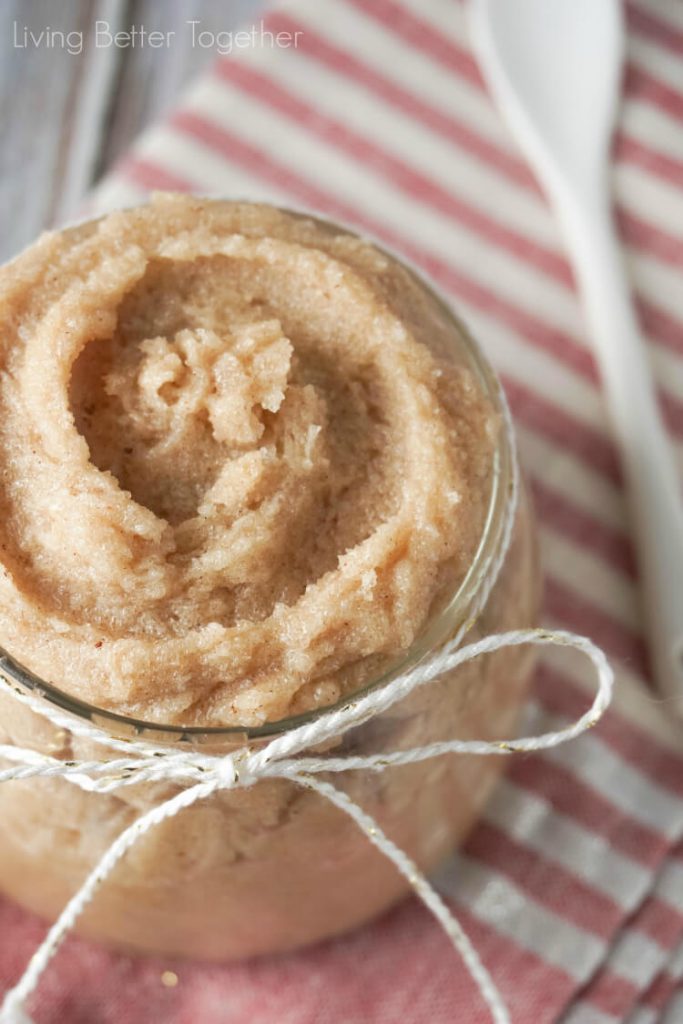 I have many favorite parts of the holidays, but most of them involve food. One of those foods I get really excited about is peppermint ice cream!
So, I just had to include a recipe for Peppermint Sugar Scrub.
In fact, I found three of them.
All three use the same basic ingredients, but I loved the idea of making it green, pink, or striped.
Run on over to the store (or, your neighbor's house) for some peppermint extract or peppermint essential oil, then combine it with the sugar and coconut oil staples of sugar scrubs. Add the food coloring you want, and you'll have a minty fresh option this winter for you or for a neighbor present.
You DID just borrow her peppermint oil, after all.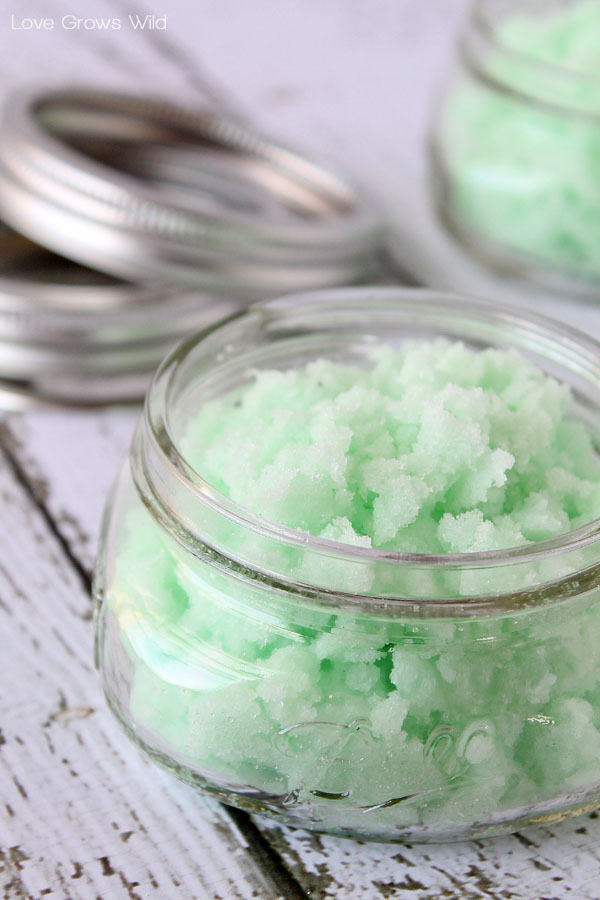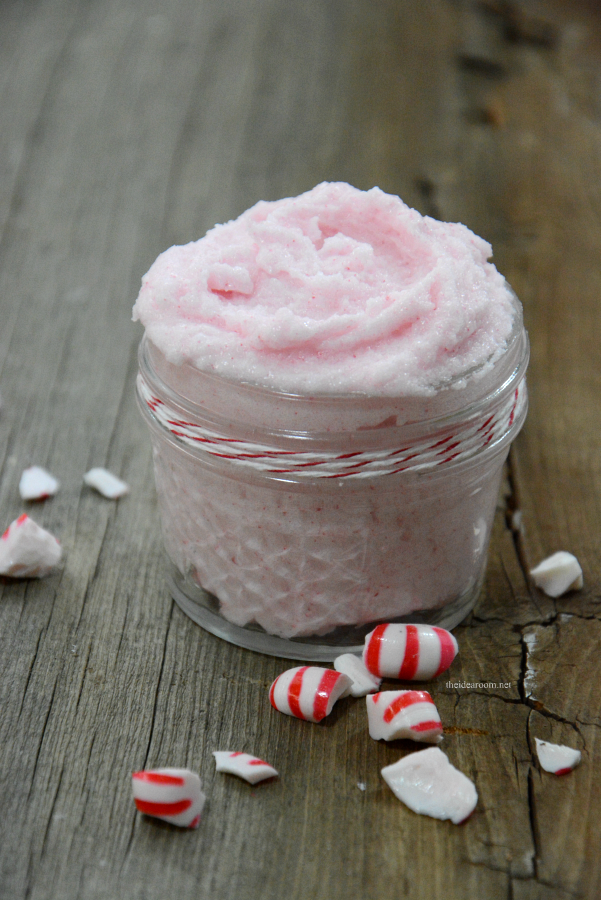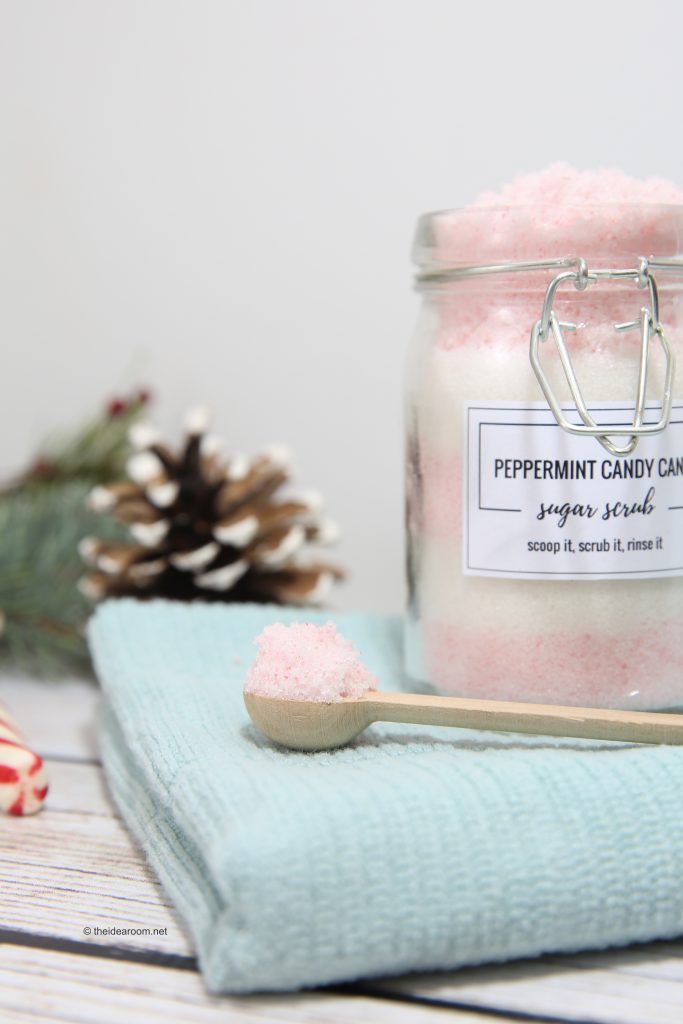 Mmmmm… I almost feel the tingly goodness of real honey in this idea from Design Sponge.
Theirs uses honey (we knew that), brown sugar, coconut oil and peppermint essential oil. You may have to hit that neighbor up again, or go get your own.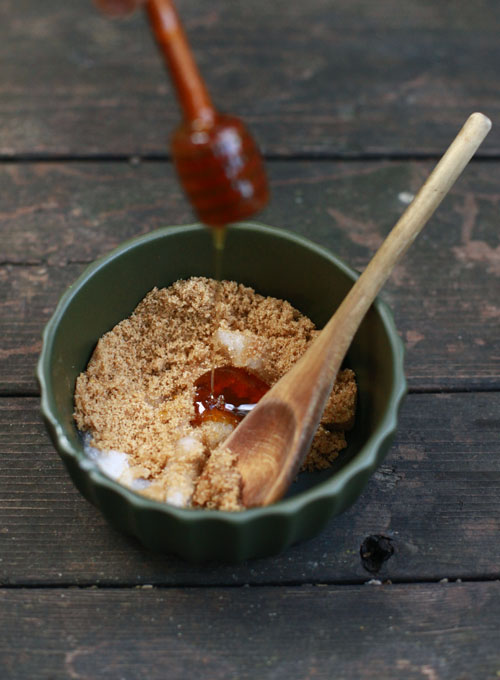 I wish I had made this up, but the name of this next one is Delicious Scrub.
While I recommend you don't consume it, I DO recommend you whip up a batch.
You'll need cane sugar, celtic sea salt, coconut oil, almond oil, Vitamin E, and lavender essential oil.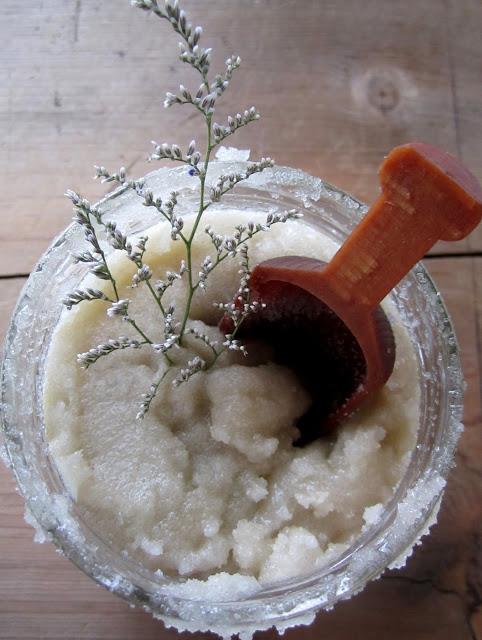 Last but not least, try a spicy spin on the classics: Sweet 'N Spicy Brown Sugar Scrub.
You may have guessed that it has brown sugar. It also contains pure cane sugar and light olive oil.
To give it that spicy kick, Tidy Mom throws in some cinnamon, ginger, and nutmeg.