The best part about any holiday is dessert. -Except, perhaps, during Lent.
Thank goodness we're talking about Easter today: re-birth, springtime, egg hunts, and egg-shaped treats.
I tried very dutifully to keep to definite Easter dessert recipes ideas, and couldn't help but hop with excitement for a few.
First, take this malt cake. I'm not a huge malt fan, but it's chocolate.
In fact, a delicious chocolate cake is topped with a chocolate malt frosting, with some of those classic Easter (chocolate) malt eggs for garnish.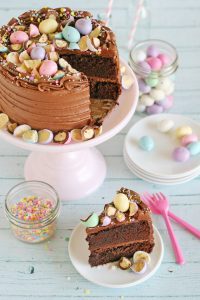 Meanwhile, this coconut bunny cake is made with 3 sticks of butter, 2 1/2 cups of sugar, and 6 extra-large eggs.
You'll be hard-pressed to find a bunny as rich as this one.
Besides the shredded coconut on the outside of its cream cheese frosting, there's some in the cake itself. This is sure to be one of the most delicious Easter dessert recipes you could use.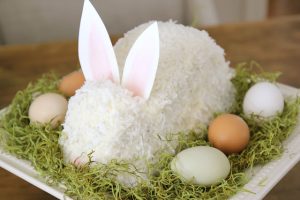 Maybe you and/or your family are marshmallow aficionados. I'm sure that means you're also familiar with Easter's favorite squishy treat: Peeps.
Well, someone crazy came up with a Peeps S'Mores combination just for you.
Chocolate chips take up the bottom of an oven-safe skillet, then warmed whipped cream is dolloped over that. Various Peeps and Chicks top it all, to be baked at 450º for 8-10 minutes.
I'd recommend placing your marshmallow animals in a rainbow-colored pattern like the picture, but you're the artist. and like other Easter dessert recipes, you have your own creative freedom.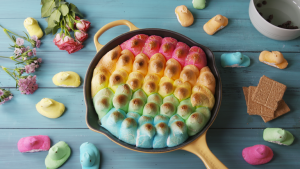 Now, I may have stretched the "Easter dessert recipes" theme just a tad for this next one, but I'm sure carrot cake lovers will forgive me.
This, dear such lovers, is a carrot cake cheesecake.
The rich, traditional cake has some raisins and pecans thrown in -to start. Then, a basic cream cheese and sour cream mixture is whipped up. The two are layered, baked, cooled, and refrigerated four hours.
Somebunny's going to love it.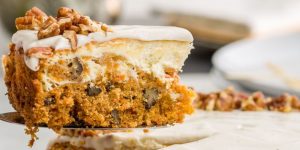 All right, now back to chocolate. This next cake is in my top 11 of favorites, mostly because of that adorable, edible nest on top.
The cake's not half bad, either: a yoghurt, cocoa, and coffee blend treated to a meringue, cream, and sugar filling.
The whole thing is drenched in a ganache topping, just in case you didn't get enough chocolate.
The nest? Oh, yes. It's melted dark chocolate over vermicelli noodles, pressed between two bowls and refrigerated. Out of all the Easter dessert recipes, this is one of my favorites (I am a chocolate lover after all).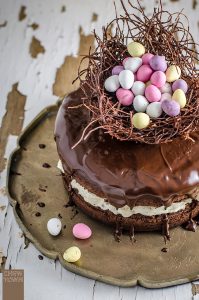 I'll admit, I tend to get carried away when I start searching for desserts. In the case of Easter recipes for dessert, I was wooed by clever bunny shapes and chocolate eggs.
If you're in the market for simpler, kid-friendly recipes, though, I feel ya. I have kids too, so I've got to be honest about what I'll actually have time for making.
We're good at simplistic recipes, like Rice Krispies Treats and no-bake cookies at our house. So, a couple of Easter Cups are right in our skill set. They're just your basic Treats recipe, pressed into greased muffin (cupcake) pans.
Once cooled, the top is buttercream frosting and egg candies.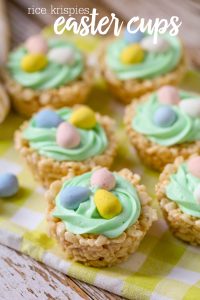 Another clever idea I couldn't help including were these cheesecake-filled chocolate eggs. Though you can shape your own, these hollow bases are chocolate eggs from the store.
Want to make these? Thickened cream will need to be whipped separately from a cream cheese and sugar blend, then the two carefully mixed together. That's the "white" of the egg.
For the yolk, a yellow fruit juice needs butter and apricot jam. Once mixed and chilled, it requires a small hole in the white for its home.
The most eggcellent presentation for these is in little egg cups.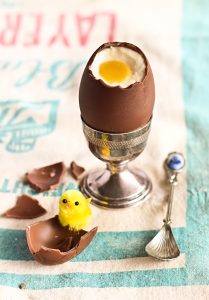 My favorite easy recipe on here are these cookie dough truffles.
The "dough" is butter, brown sugar, flour, vanilla, sweetened condensed milk, and chocolate chips. Who knew so few ingredients made a great-tasting dough?
For the Easter bit, shape it into oblong "eggs," and top with prepared candy melts. Drizzle some fun designs with other colors, for that over-achieving finishing touch.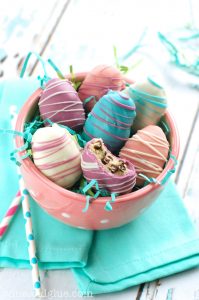 I just realized that these are yet another idea involving cream cheese, and I profess to not like the stuff.
Either it's growing on me, or I'm willing to eat it for the clever ways it's being served. I mean, LOOK! They look like carrots.
I don't know about you, but it makes me want to go out and pick up oranges, carrots, and cream cheese today.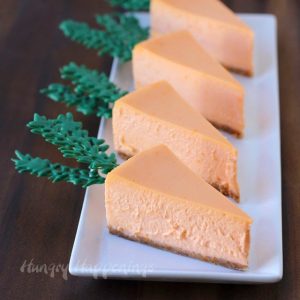 I use terms like "kid-friendly" so we over-worked parents can jump right down the page to ideas. However, I'm not going to judge if you want to make any of these for hungry adults.
For one thing, these are freaking cute. For another, they're cake pops. If you're not in the know, the easiest cake pops are baked cake, crumbled, then mixed with frosting or cream cheese.
These happy little bunny pops are a strawberry cake with frosting at heart, plus "bunny corn" ears, candy melt "fur" and noses, and facial accents drawn on with edible ink pens.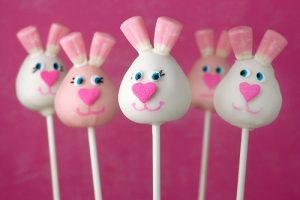 I saved the best for last. If you want to contest that, make this cake first and then we'll talk. In fact, bring some of along for "talking."
You're not even going to need an oven. This is all no-bake, beginning with that Oreo and butter crust.
The Cadbury Egg-type filling is a clever placement of corn syrup, butter, powdered sugar, vanilla, and yellow food coloring balls into a rich cheesecake base.
A bit of that base is mixed with cocoa for the topping, then the lot is chilled for a few hours. You may have to run to the store for Cadbury egg garnishes, if you ate all yours already.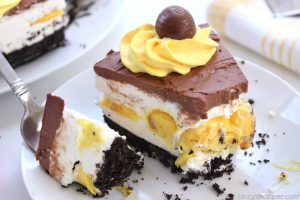 Stop drooling, and get mixing! Hippity, hoppity, the Easter bunny's a great excuse to make some of these right now. Details below:
4. Delish
5. Chew Town
6. Lil' Luna, Candy Store
8. Lil' Luna
10. Bakerella
11. Cincy Shopper