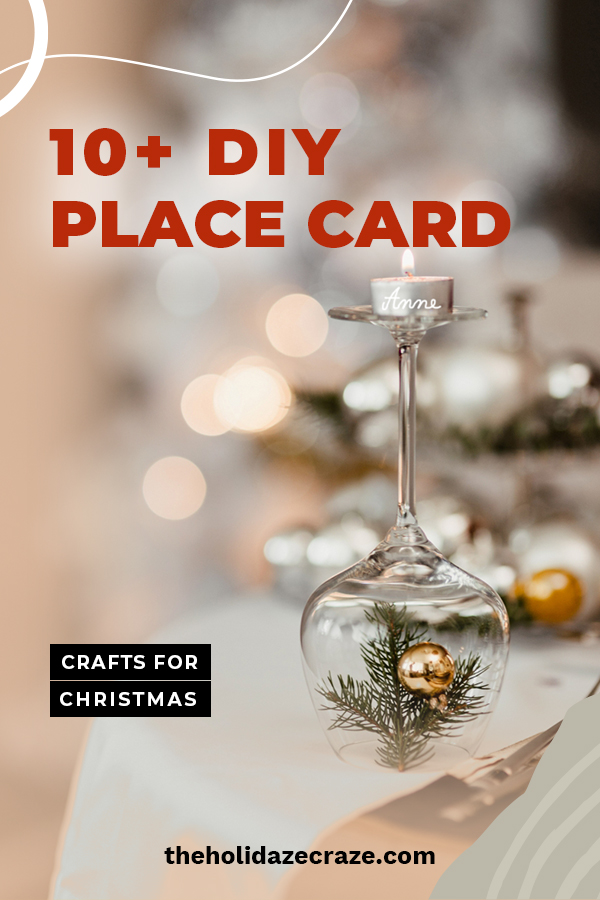 Waaay back when, I remember looking up place cards ideas for Thanksgiving. Before then, I'd just allowed people to sit where they found somewhere chair-like.
Before you judge, you should know that we've had young kids for about a decade. My husband and I haven't been able to do the whole fancier dinner thing.
This year, however, I've been dusting off my search results. I am going to label people's places, and they are going to be duly impressed.
Would you also like to make place cards? You would?!
Let's head over to On Sutton Place.
She's taken a miniature of those leaf wreaths my neighbors all have, and arranged it on concentric circles of plates.
The name itself is a printout attached to a checkered strip of cloth. Simple, right?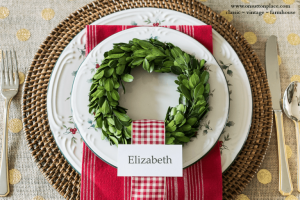 Admittedly, I have a soft spot for miniature versions of things.
So, I also like this tiny tree idea.
Just think: every guest could have his or her own tree! You'd have a cute little guest forest!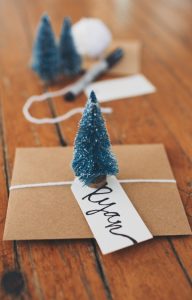 Here's another tree idea, though one you can make.
Brush up your elementary school crafting skills and visit Martha Stewart's site for instructions.
You can make them look craftier based on the paper you use, by adding glitter, or by attaching a ribbon.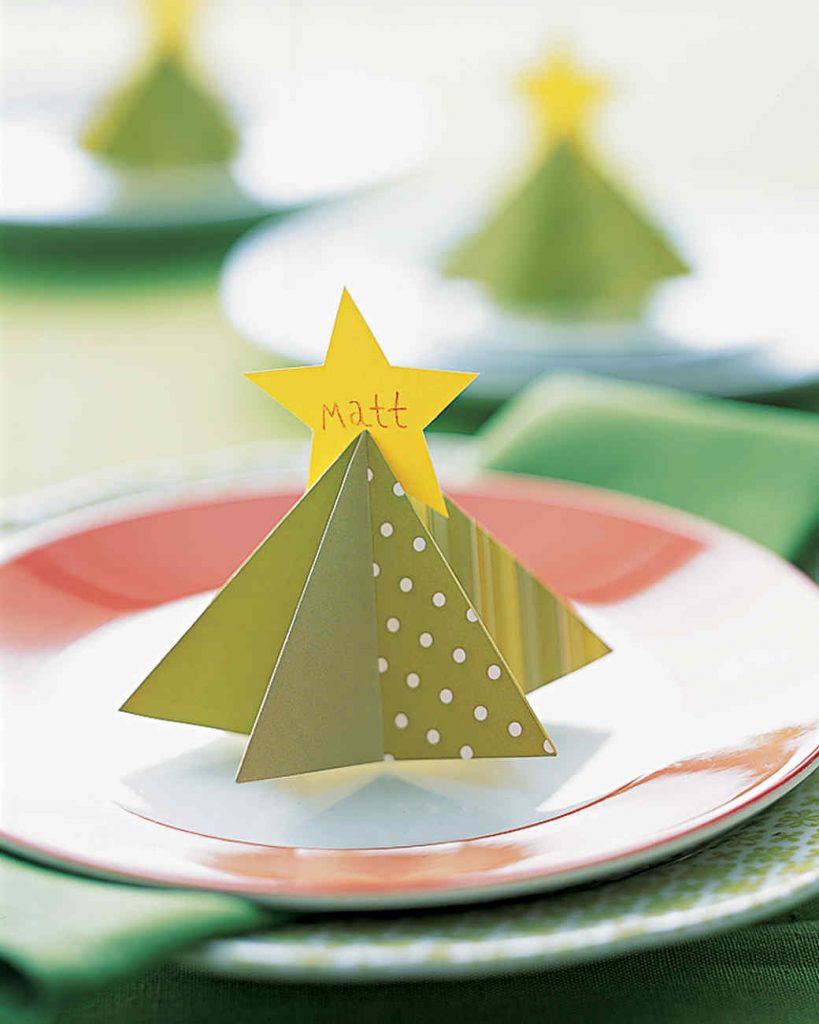 Now here's a true DIY idea!
Want an option that's out of the ordinary? This tree stump place card holder has your name on it. Well, it's going to.
As you can tell from the picture, it's made from a glass ornament pasted onto a slice of tree log. Your friends are just waiting to find their spot sitting atop a twist of wire.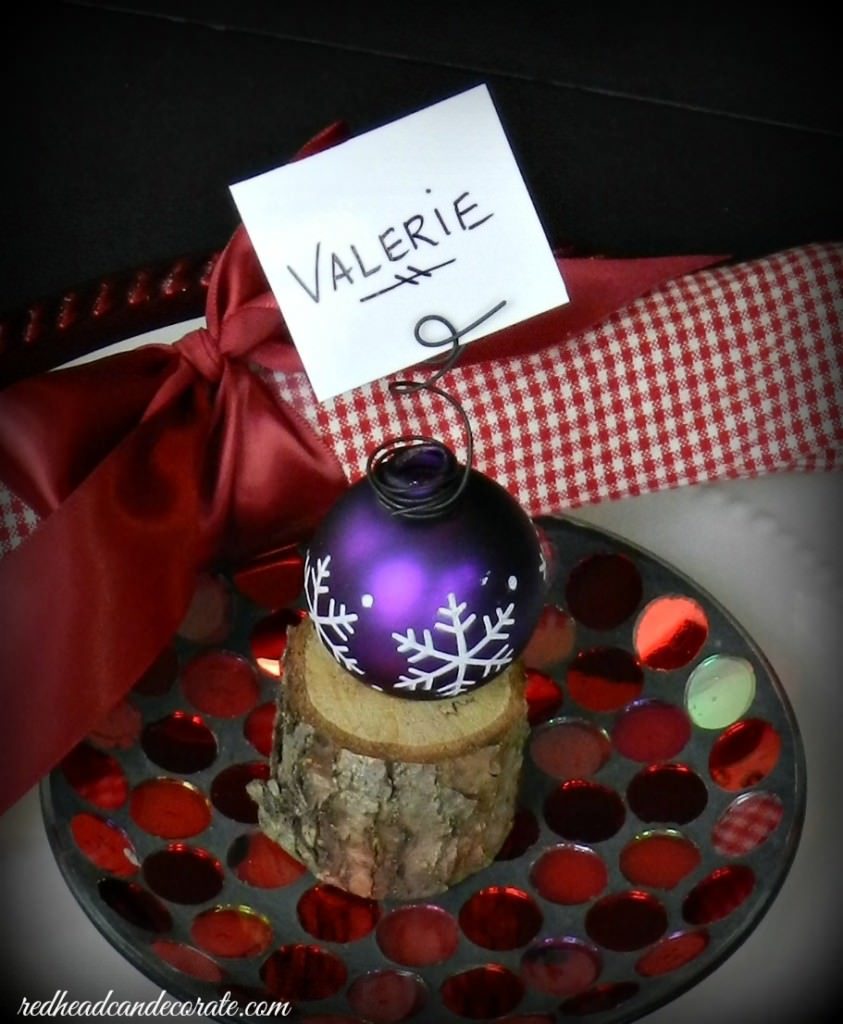 I would totally make the ornament/stump idea, but I'm generally more in favor of quick and easy.
Easy's usually a good idea anyway, since you might be making a few dozen name cards for a large party.
So, go pick up the loose evergreen branches at the tree lot, buy some ribbon at the craft store, and drag out last year's candy canes. Print the guests' names and paste them on a cute paper like that checkered one pictured.
Once they're all displayed together, it looks fancy.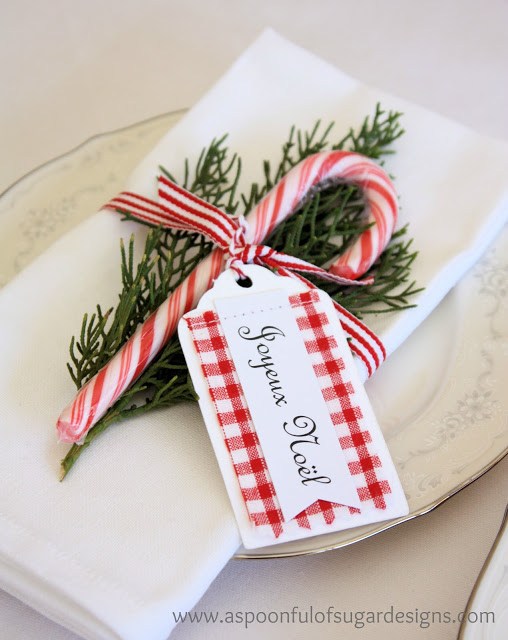 It may not be the most-involved idea, but I liked Mark Montano's jewelry labels.
He says to buy cheap jewelry from the dollar store, and attach people's names with ribbon.
Get someone with great handwriting for the names, like your computer.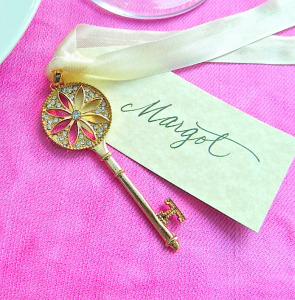 If you're like me, you've probably shopped at the craft store a few times. Perhaps you've also picked up a few crafting items, admired them, and then wondered how exactly you would use them.
One of those things, for me, is glass ornaments. Sure, I've seen ideas online. I write ideas online, for Pete's sake. What about the odd-shaped ones, though?
Well -don't faint at this information, but you can use them for place cards. Just look at the picture!
Something Turquoise filled theirs with a rosemary sprig and salt, then wrote monikers on the outside. The little red ribbon's a nice touch, too.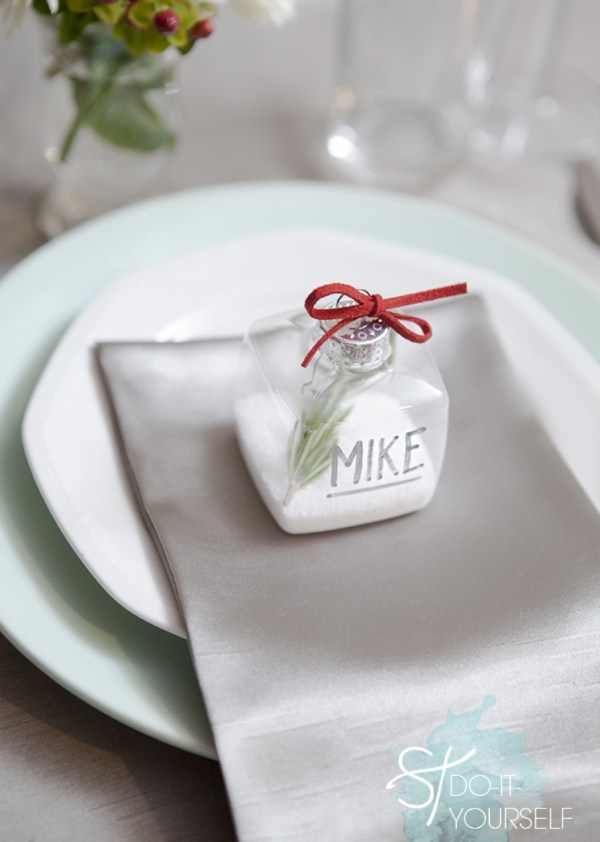 Anyone can make a flat place card, like your computer.
Wow your party-goers with a little pop-up tree action. You'll need paper, scissors, glue, and pen for labeling.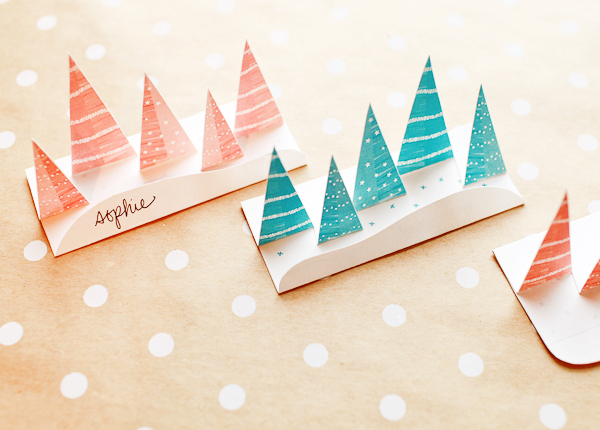 Do you have more of those rosemary sprigs laying around? I know the grocery store does.
Get your computer friend to help you out for this one, too, plus your scissors buddy. You three are going to be naming stabbed cardstock for Christmas.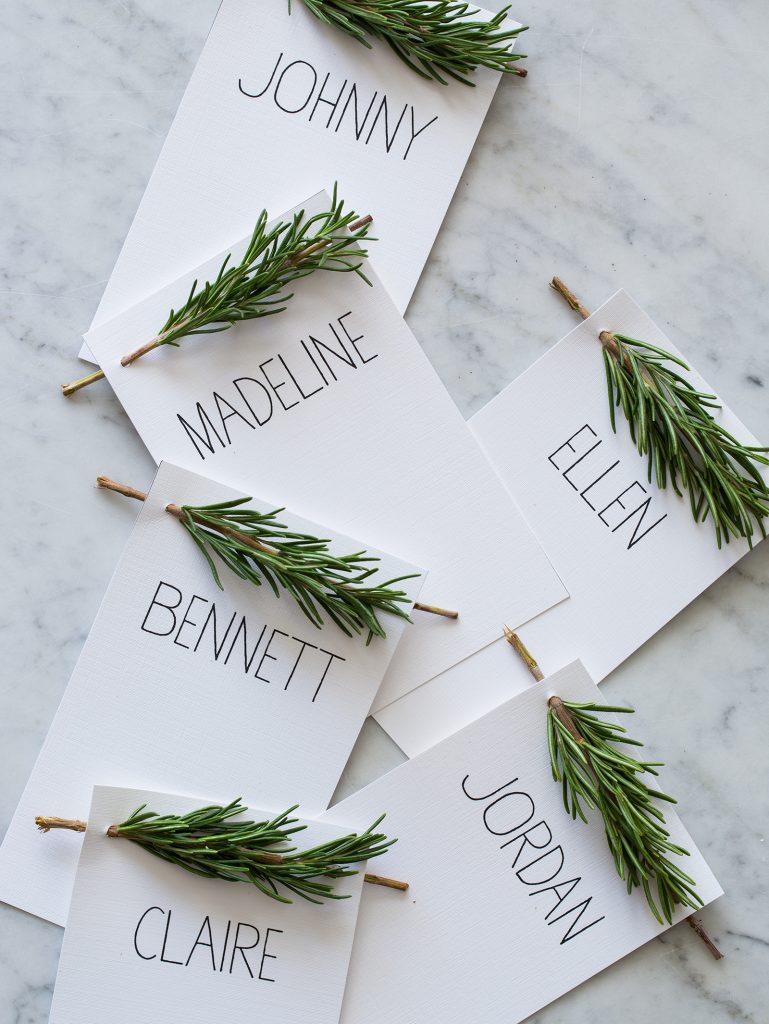 Whoa, wait! We're not done yet!
Come over here and look at these plastic snowflake place cards. They're made by gluing elastics to the back, and names to the front.
Plastic never looked so nice.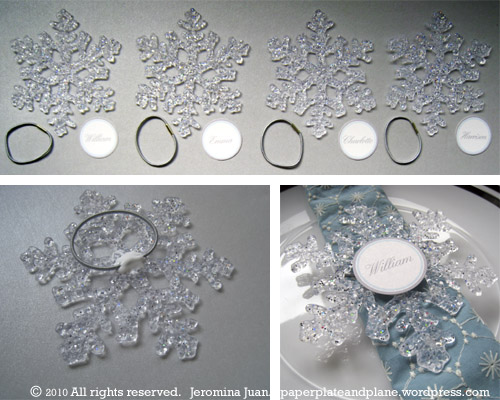 In parting, and partying, you can always go with a pinecone craft.
I'm fairly certain I suggested pine cones earlier, like for a full-on article. This one's got gold glitter, though.