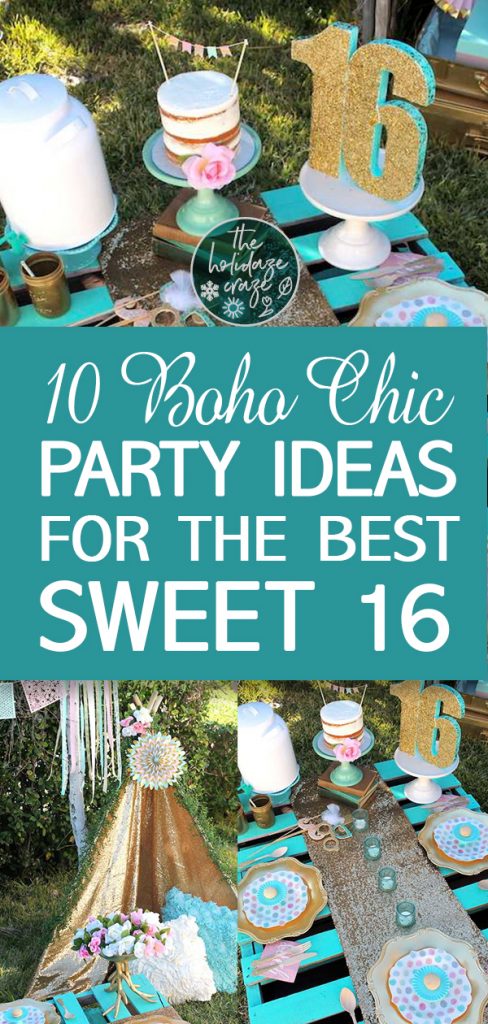 Sweet Sixteen just got groovy, dude. We're going Out Back and Bohemian, and not coming inside till we've had a party.
If people come, that's cool. Maybe we'll send invitations; maybe we'll text a few friends.
Seriously, though: this is one of the best Sweet Sixteen party ideas out there.
Just look at this backdrop!
You can totally make this; just pick up a length of crocheted fabric from Michael's to hang on the wall. Hey! While you're there, get some paisley cloth for the table.
Then, it's all a matter of finding a handy bull skull and some rustic wood pieces and flowers.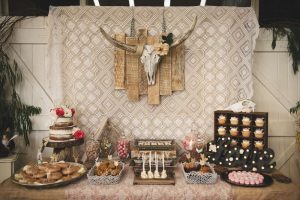 In fact, the décor is where this party is really going to shine.
If you stick to your colors, you can get away with a few bright pieces to accent the beige, tan, off-white, cream, and earth tone colors that are traditional to boho.
For example; try a few paper lanterns or tissue balls with a gold skull. Or, throw an old log with succulents and moss beneath your vintage chic dresser.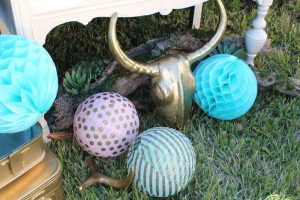 We're definitely all about flowers. And gold. And sticks. Oooh! And, feathers with gold paint.
I know; let's throw all of those decorating pieces together and make centerpieces.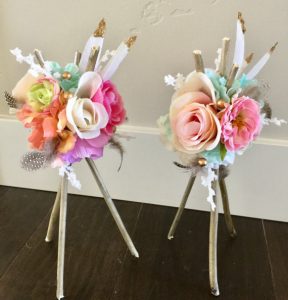 Still have some flowers left over?  You'll need A LOT more.
Grab some lace, too; as well as an embroidery hoop and string. Now is the time for a boho floral chandelier.
The one pictured here is all flowers, but twisting a string of battery-powered white lights would match it well.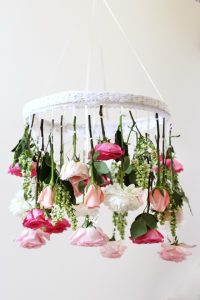 Nothing says, "party," "boho," and "décor" quite like some hanging jars.
These would look perfect hanging from tree limbs outside, just over the blankets where barefoot guests will sit to eat.
Just think how lovely they'll be, swinging gently in the breeze.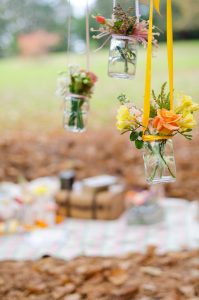 This party needs a cake. Since we're Bohemian, this party needs a naked cake.
Simplicity and earth tones are the keys, here, and this cake fits both. Check out the neutral frosting that artistically scrapes round the sides, and those succulents.
If you or your guests are worried about plants on their cake, they can eat something else. Or, there are actually edible succulent toppers over at Amazon.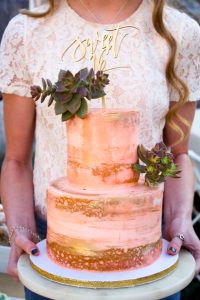 For other food, why not cookies?
Not Bohemian enough, you say? Tie a length of twine around two or three, then display them on a rough wood platter or stump slice.
Throw a hand-lettered sign out in front, for added authenticity. You can call them something clever and rustic like "chocolate chip cookies."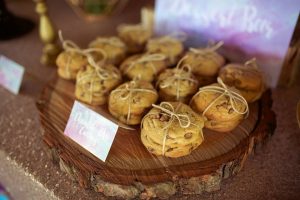 Something about being surrounded by fake flowers, lace, and twine just gets my craft-fingers itching.
Guests at a boho chic party are going to have a similar craving, so I've looked up two projects they can whip up while partying.
This first one is a succulent flower crown.
Necessary supplies include floral wire and tape, cutters, a glue gun (with glue), and your accents like flowers and succulents. Make them real or not, but be sure to pick enough for all your friends.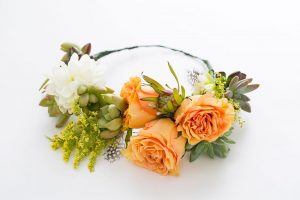 My second suggestion is a dream catcher.
Waaay back when I was a sweet sixteener, I made dream catchers with an embroidery hoop and catgut. This design is much simpler than that.
Using lace you buy at the craft store, thrift store, or grandma's house; simply stretch and secure a large enough piece between the hoops. After trimming the edges, hot glue dangling ribbons and bits of other lace to the bottom.
Everyone's dreams will be sweeter, and in just a few minutes of crafting time.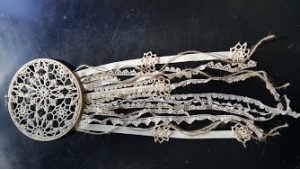 Sadly, it's time to send everyone skipping back home.
Not ones to leave our friends empty-handed (except for a crown and dream catcher), let's throw something all natural into a few linen bags.
The bags can be made by sewing them from lace and linen fabric, by gluing lace to the outside of existing sacks, or by purchasing them all-made from l'internet.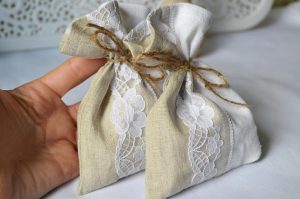 Breathe deeply, and visit these websites to begin planning:
2. Catch My Party, Dollar Tree
4. Honestly WTF
5. Wedding Chicks, Amazon
8. Brit+Co