Hopefully, your mailbox has been overflowing with something besides coupon mailers lately… Holiday cards!
Now, before you decide to recycle all those, why not consider displaying them instead? Yes, the cards.
You were going to? Oh…
Hey, maybe this is why you're reading this article about ways to show off how many people love you.
I usually burnout and just tape them on a wall somewhere. I was super excited to find all these other ways, though, and to share them with you.
How about a garland? The secret to this cute idea from Moms Without Answers is the Christmas tree clothespins.
Then, you'll just need some twine and somewhere to hang it all. This is a darling way to display all those holiday cards.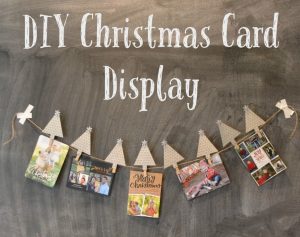 Hey, do you have a Christmas tree? If you do, you've got the perfect setup already for cards.
That's right! Country Living and I just gave you permission to take the easy way out. Display your hoiday cards on your Christmas tree!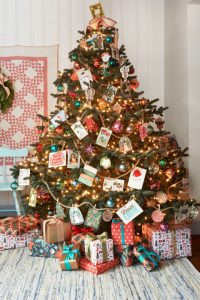 Consider a cute, cabiny, rustic setup by using a sled with twine to display a few season's greetings.
You'll look all clever, and you won't have to put the sled back in the garage for a while.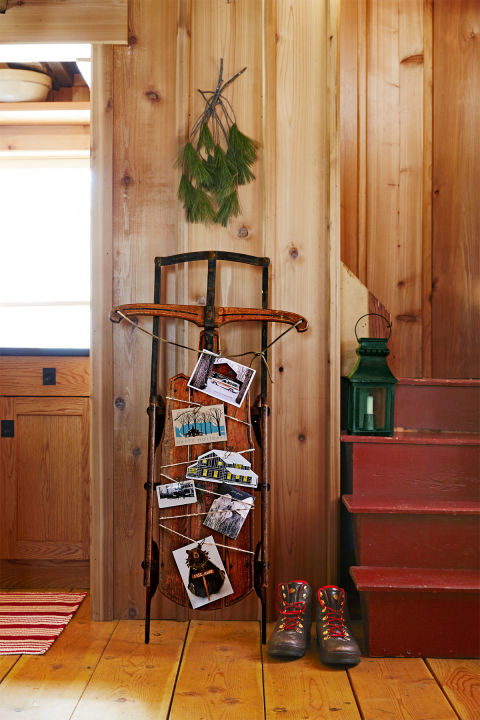 Leave it to Martha Stewart to come up with a simply fabulous idea.
It's a tree, but not your standard Christmas one. Plus, it's got that cool, metal stand and the big, floppy bow.
As always, Martha, artistic in its natural element.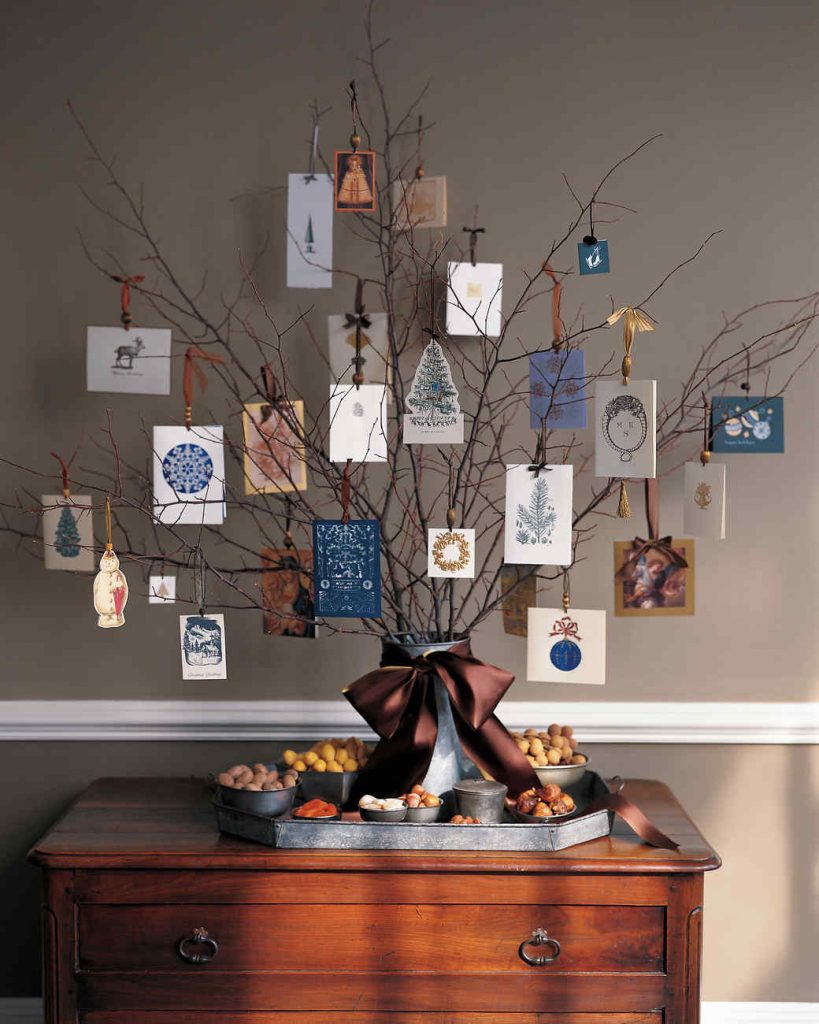 Are you a farmhouse, vintage-type person? My neighbors must be, because they all purchased those boxwood leaf wreaths at the same time.
Well, now you can reuse it on a distressed wood frame with chicken wire, for the perfect card display board.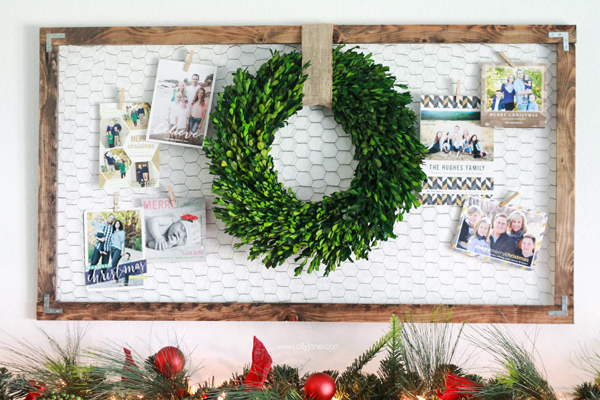 Speaking of distressed antiques, did you give into the craze and pick up an old window?
If not, there's probably an old house or craft store that still has one. Go get it, 'cause you're going to be hanging Christmas cards from it.
The Lily Pad Cottage used string, attached at interesting points, and sweet little red clothespins for your holiday cards.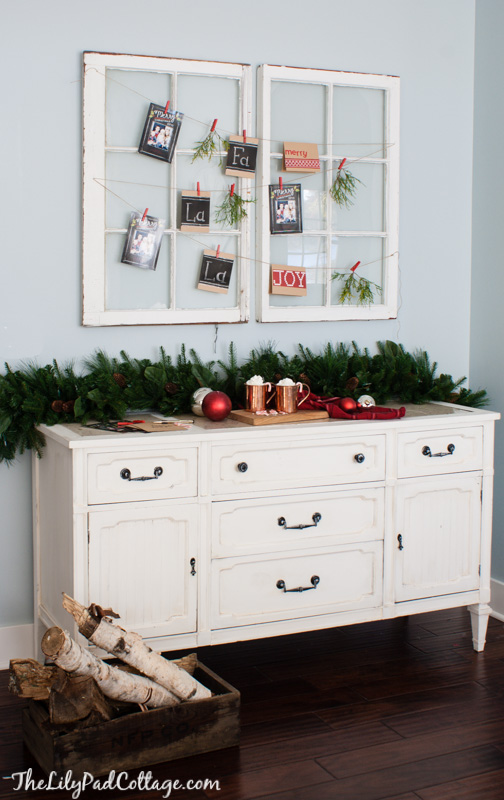 In case you couldn't tell, this is a Post Card.
Not my pun, I promise. In fact, this isn't even my post.
But -hey, if you've got one hanging around, now you've got a clever use for it.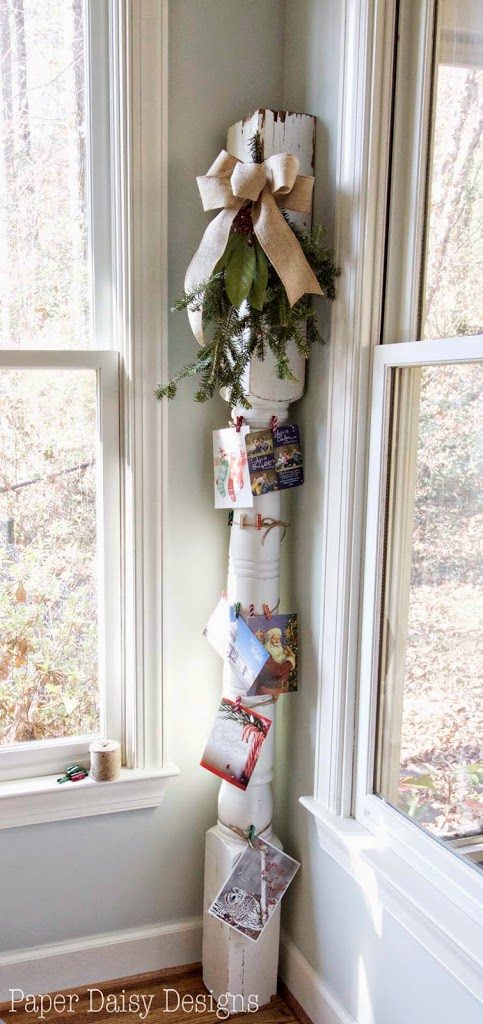 Old books are a great way to class up your shelves or mantel.
And now, they're an original way to display your mail. Simply fold the pages over and stuff the cards at alternating positions.
This can be used for holiday cards but it can also be used to display pictures and other paper goods throughout the year.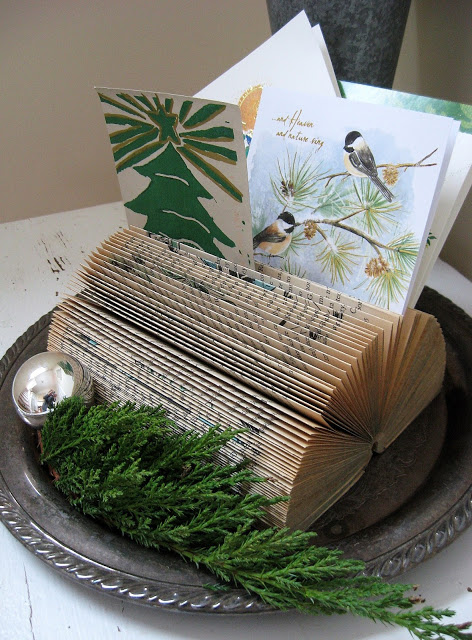 I must have a weak spot for burlap, because I have to include an idea using it whenever I can.
Honestly, look how adorable those strips are! Don't you want to make them?
These were crafted with wide lace burlap, jute, and hot glue. Find all the necessary supplies at Michaels.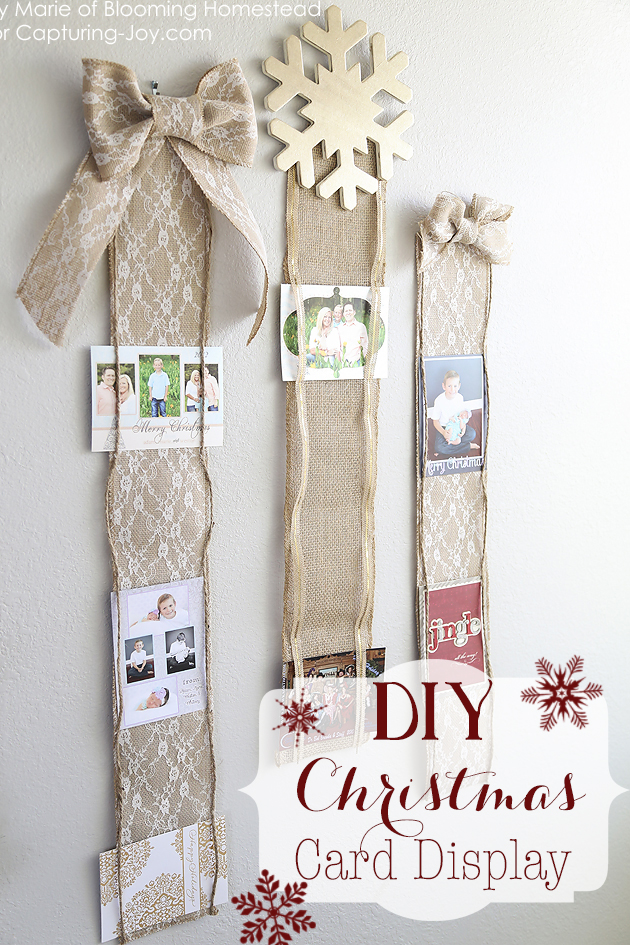 If you're thinking of a display board for your cards, pop over to Shanty 2 Chic.
She used cheap Furring Strips, free paint sticks, staples and wood glue, plus some sanding and paint.
This woman knows how to get an authentic-looking craft on a budget!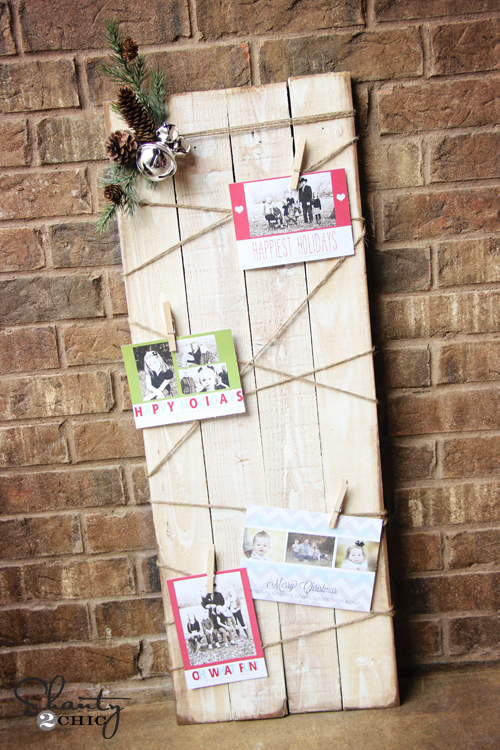 Last, and best, is my favorite material this year: washi tape.
Thyme is Honey, another budget queen/king, laid out a basic tree with the tape. Then, s/he used tacks to hang string, tinsel garland, and washi-tape-made paper ornaments.
Don't forget to star the top with a simple ornament.
The cards can be hung with clips from IKEA.