Poker Idea 04: Keeping it Classy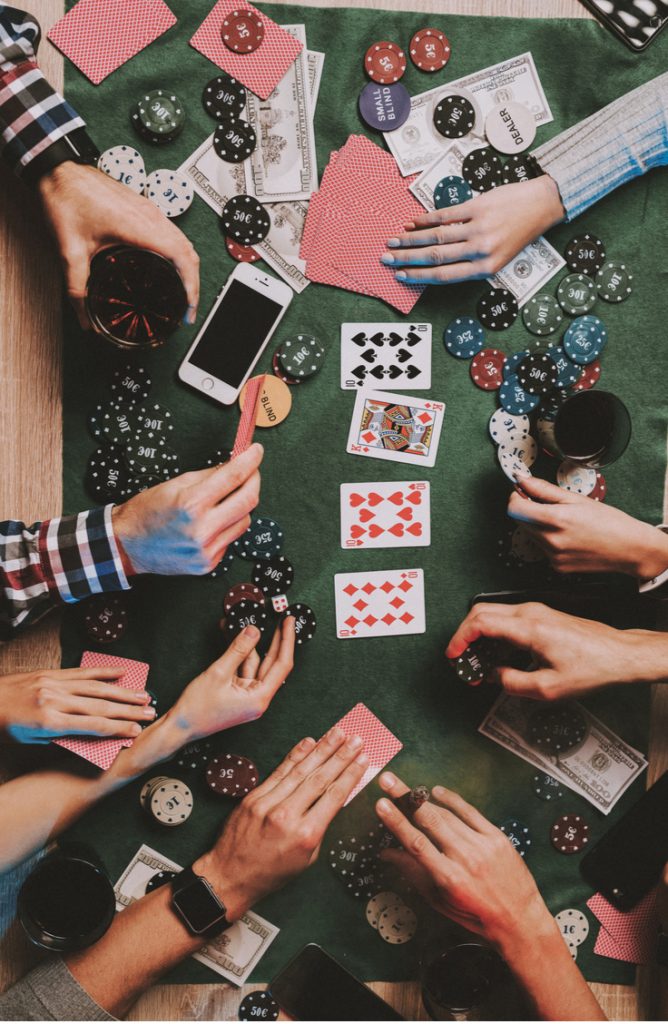 Okay, so you want to throw a poker party, but you don't want the night to crumble into madness. This is where keeping it classy comes into play. If you want to throw a legit Poker Party, here are some suggestions for keeping things classy:
Prep the Peeps: This is where the invites come into play. If you want people to actually play poker, they might need time to learn or get up to speed. Don't be afraid to communicate with your guests what the expectations are for playing. I'd also suggest being intentional in your invitations. If you have a friend with a gambling issue or one who can't hold their liquor, skip the invite this time and do something different with them on an alternative evening.
Real Deal: If you really want to keep your evening above board, then you need to find a professional dealer or at least someone who's skilled at the art of dealing cards. This will make the evening run much smoother because you'll have someone dedicated to keeping the games going.
Table Top Matters: Having an actual felt table makes a difference! It's easier to pick up cards and keeps things rolling. If you don't have a place you can put a permanent card table, try this folding one!
Cards and Chips: There are plenty of places to cut corners for this party, but this isn't one. If you're serious about throwing a classy poker night, then don't skimp on the cards and chips. This set has chips and cards of good quality.