Poker Night Idea 03: Food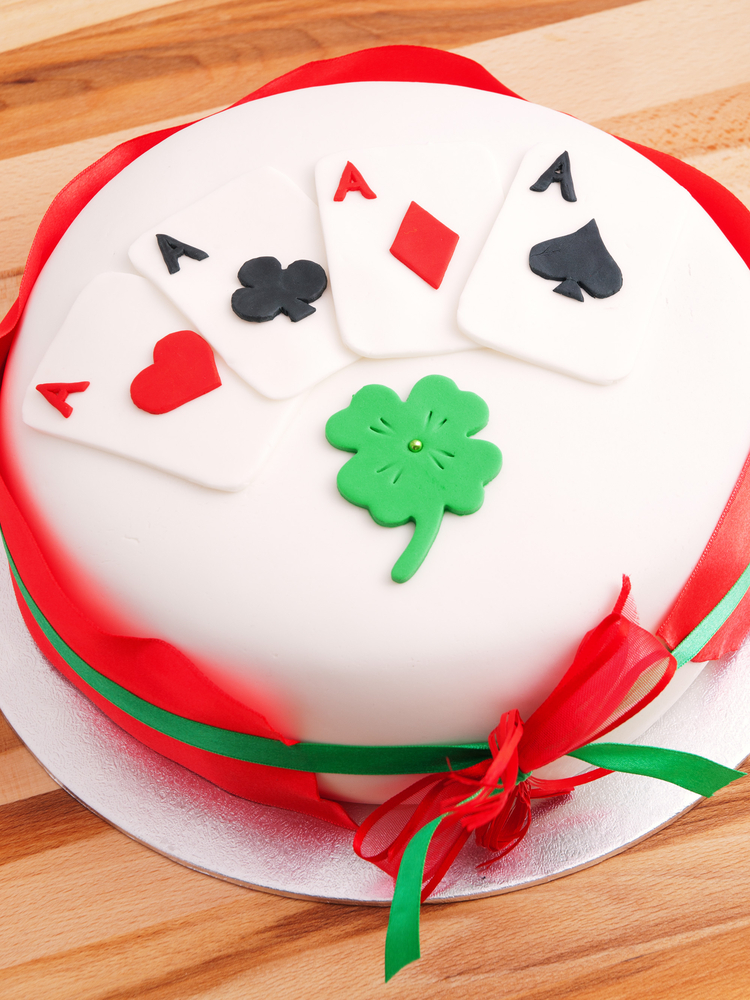 When it comes to food, it's pretty easy to carry the theme. Whether you opt for a fondant covered cake with cards and a lucky clover, or simply try focusing on colors, you can't go wrong with some of these ideas!
Who wouldn't gamble on a fruit kebab, especially when aces are wild? Try alternating black grapes with strawberries cut in half and placing a hole-punched card at the bottom.
You can also buy or make a cheese ball, re-form it into a square and place halved olives in each side for the pips. Then ta-da! You're done. You can also serve tiny sliders and keep them together using these card suit toothpicks. Grab them here in black as well.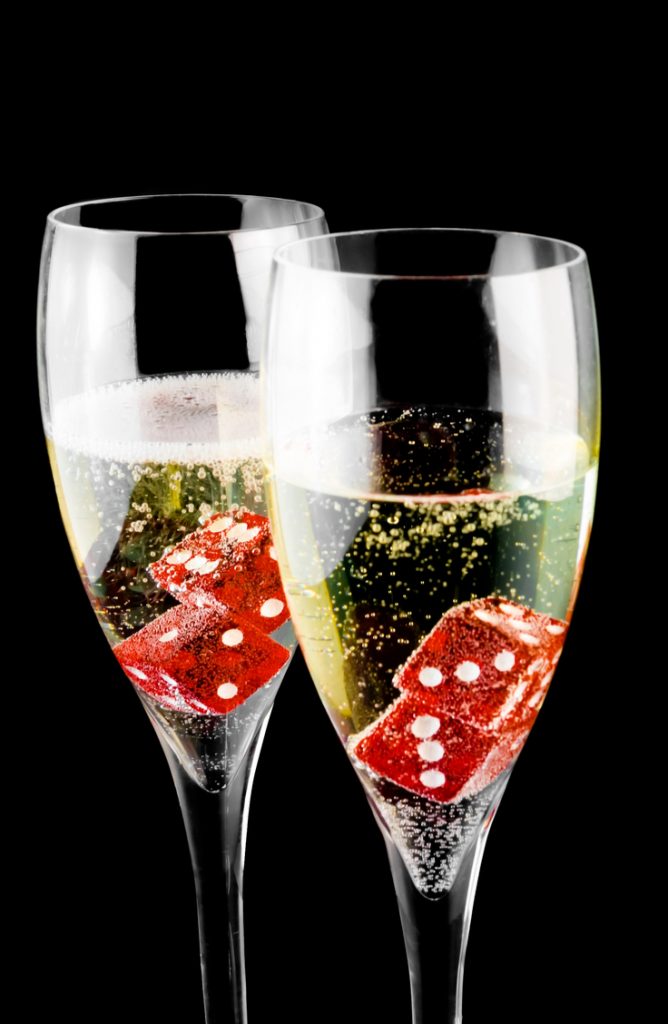 For serving the drinks that have that little something extra, try freezing dice and placing them in cups in place of ice cubes. I know, dice aren't part of poker but they make for a fun addition! If you're not up for frozen dice, then you can give that pack of cards you've already taken apart for the kebabs and use them on the stems of your glasses! They can act as name tags as well as adding to your theme.