Ballerina Birthday Idea 04: Activities and Games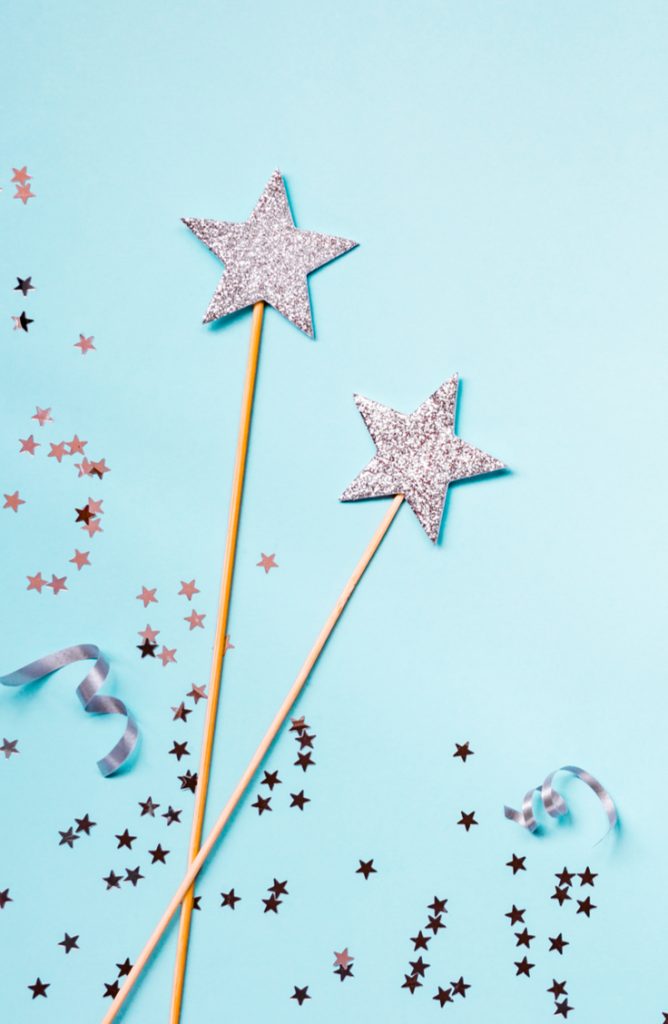 Your little ballerinas will need something to do while they are waiting for their debuts on center stage. Why not have them make tulle wands that work as a craft, a centerpiece, and a favor. Scour Dollar Tree for glitter stars, the hardware store for dowels, and the craft aisles for some ribbon. You're just a few glue gun applications away from happy, wand-wielding fairy ballerinas. Or you can follow this tutorial from Michaels to create tulle-infused headbands with all your tiny ballerinas.
When it comes to games, why not have your tiny dancers put on a ballet of their own? Either put on music and give them time to choreograph their dance or put on a YouTube video that teaches them some basics! It's a great way to get those wiggles out after they've sugared up.