Ballerina Birthday Idea 03: Cake and Food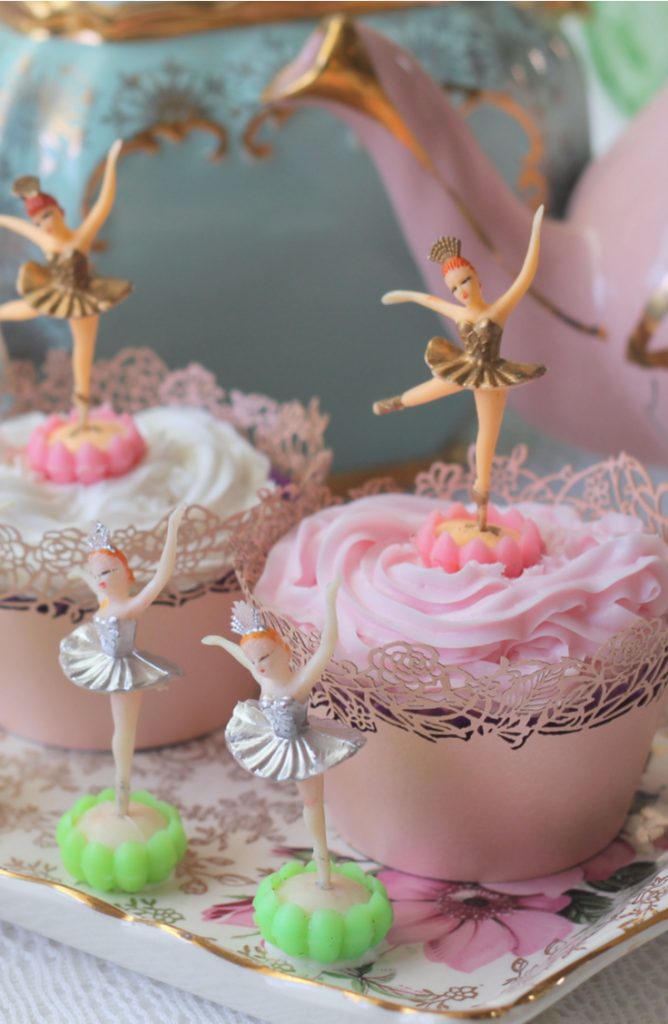 The perfect thing about frosting on cupcakes is how well it resembles ruffles. Add to the imagery with a few gold silhouette ballerina cupcake toppers. These are perfect for a ballerina party!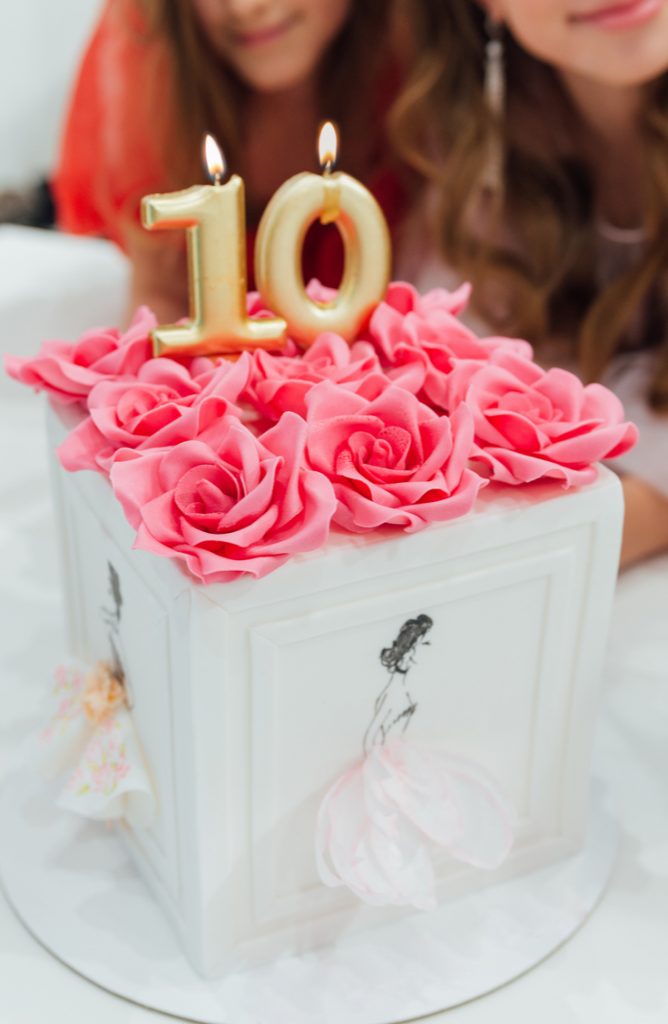 Not surprisingly, there are a lot of cake decoration ideas involving that iconic tutu. This cake idea has a hint of a tutu. With the 3D skirts on each side and the bouquet of edible roses on top, it's sure to make any Prima Ballerina feel like the belle of the ball.
Besides cakes and cupcakes, what ballet-appropriate fare shall attendees expect? Try placing hulled strawberries on a kebab topped with a marshmallow. Then stab that kebab through a white cupcake topper to act as the tulle skirt!
Pink is the new pink, and we need even more of it for our tiny dancers. Pop up a batch of plain popcorn and mix with a pink marshmallow topping. Serve cooled, poised, and pliéd in pink cartons.