Galaxy Themed Birthday: Teens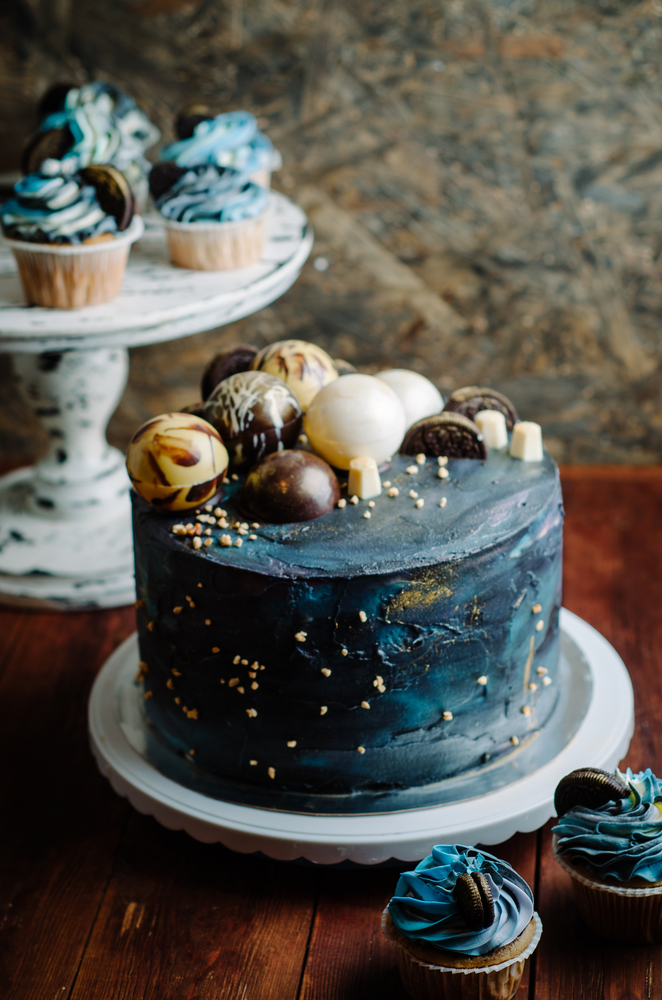 Galaxy Themed Birthday: Teen Decorations
With a teen or adult party, it's totally okay to go dark and deep with your color scheme. Toss navy, deep eggplant, and black together to create a backdrop for pops of bright silver and gold. Grab a set of gorgeous tableware here that will keep the guests mesmerized. Toss in a few of these sunburst lights that are out of this world and you'll have a true party on your hands!
Galaxy Themed Birthday: Teen Activities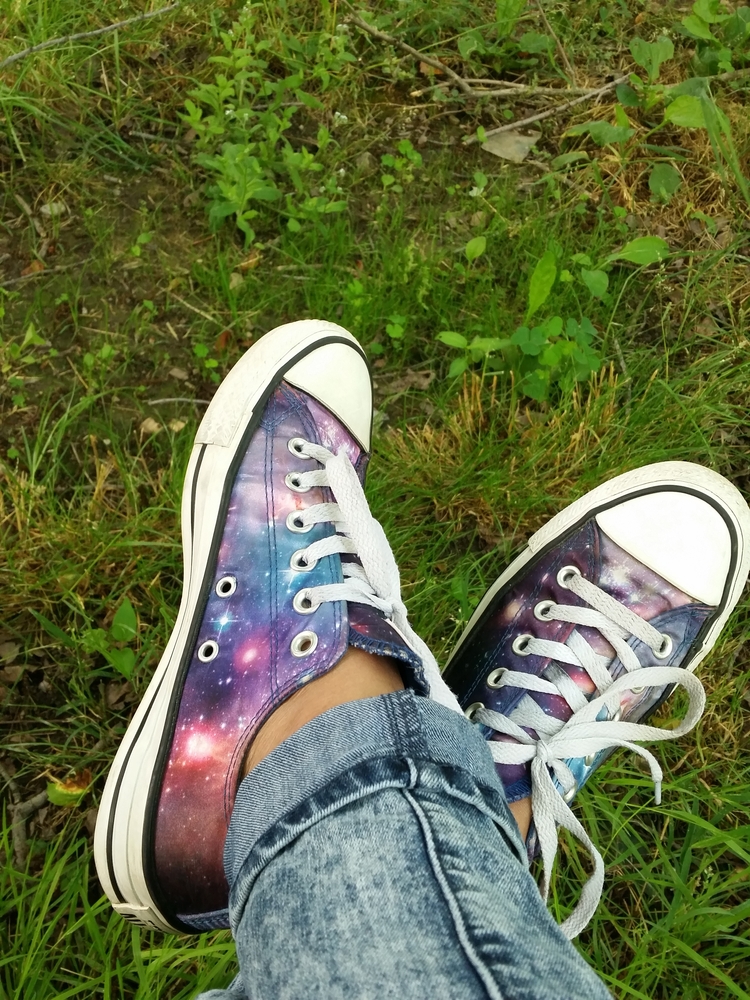 You can absolutely have the teens stargaze, whether it's outside bundled up or in the basement with flashlights. Another activity you can do with teens is to have them bring a pair of old shoes to upcycle into galaxy themed shoes! Have kids bring in a pair of keds-like tennis shoes. Then gather the supplies:
Start by having the teens tape wherever they don't want the shoe painted. Then paint a base coat of black mixed with blue, purple, and a little pink. Next, using a sponge, sponge on some white in a random pattern. Finish with detailing in some stars in white and adding a little sparkle if desired. Make sure to seal the design in with modgpodge or ScotchGuard.
Galaxy Themed Birthday: Teen Food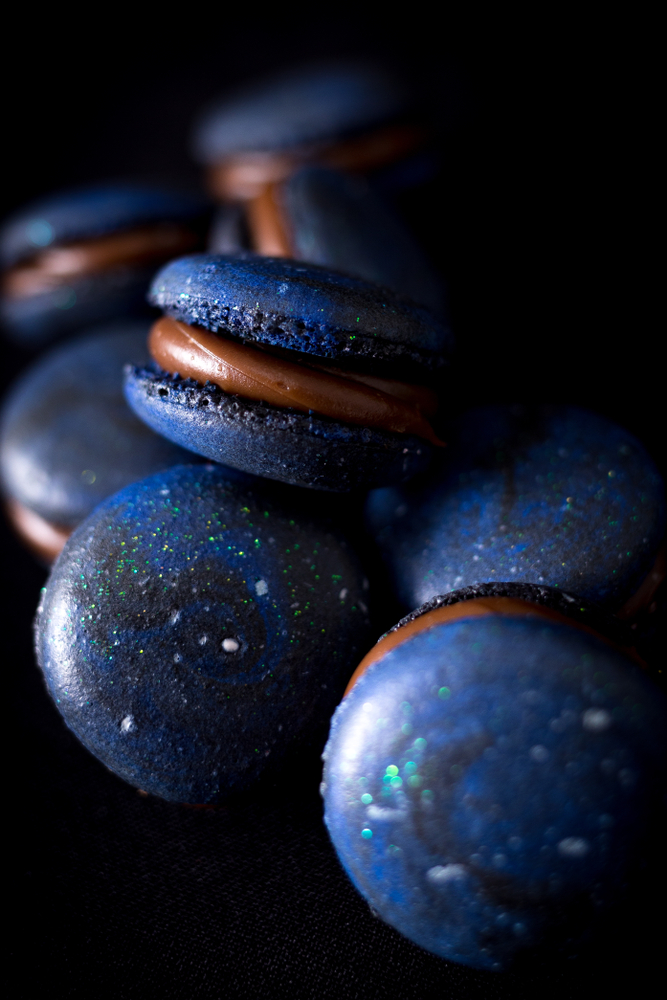 Teens are pretty easy to feed because in general, they will eat anything. This is a great time to have them try something new like these cool freeze-dried space fruits or Astronaut Ice Cream. I also feel like teenagers are a little better about appreciating fine desserts like macaroons or designer cupcakes.