Idea 01: Bombshell Buffet
Buffets were a hit in the 20s! So if you're thinking of holding a 20s party, then a buffet is not only a must, but it makes food a breeze. Here are some dishes you want to make sure to have on hand: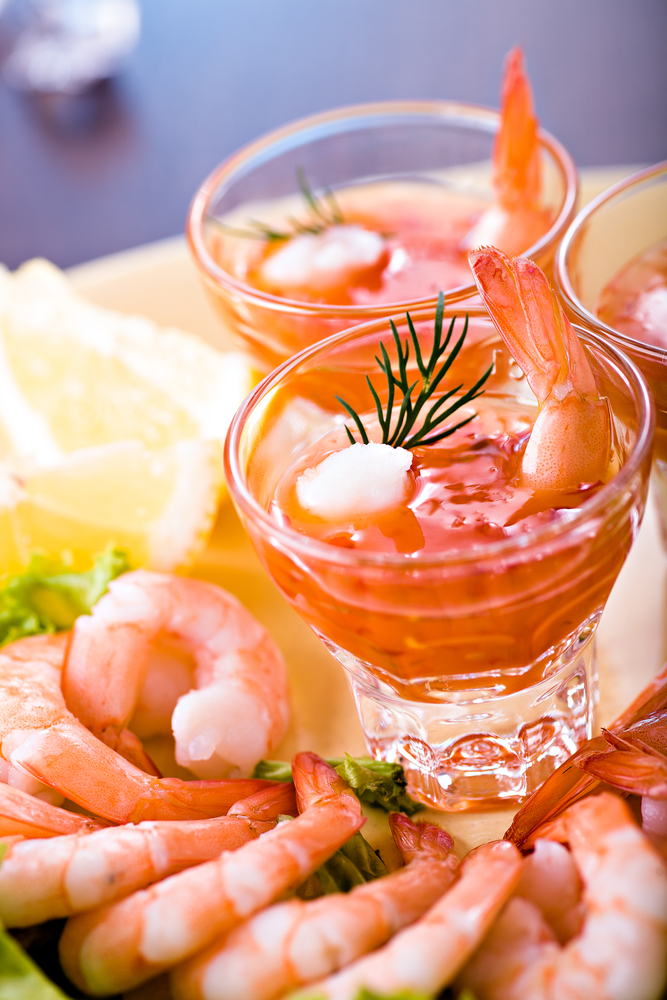 Shrimp and Fruit Cocktails: Chilled and portable, these dishes were hugely popular in the 20s!
Jell-O: Not just for kids, jello in fancy molds was fancy and also festive.
Ham: It sounds weird, but ham was really in its heyday during the 20s. Rarely would you find a party without ham.
Pastry Pigs: We call these pigs in a blanket today, but back in the 20s they were the epitome of party food.
Tea sandwiches: small and elegant, these sandwiches were typically made with egg salad, chicken salad, or cream cheese.
Petite Fours: small cakes meant to be consumed in one or two bites are perfect for buffets! Pair them with a tiny scoop of ice cream and you've got the perfect dessert that is simultaneously elegant and yummy.