Outdoor Games in the Rain: Artists
If you have a little artist on your hands, then rain is going to be amazing! There are so many fun art activities that you can do with your kids in the rain.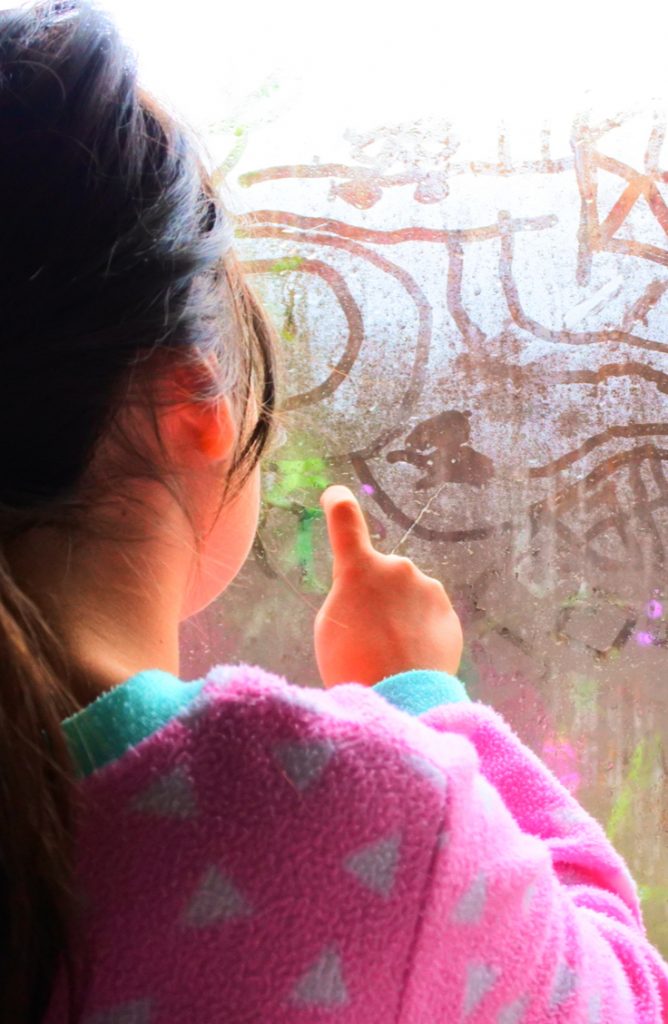 Paper Towel Painting: Using some water-soluble markers, make shapes on paper towels. Then place the paper towels outside in the rain and watch the colors move, blend, and bleed to create a whole new masterpiece!
Sidewalk Painting: Similar to coloring with chalk, this activity is great for creating large works of art. You can either use the leftover watercolor cakes from old sets, or you can use some powdered tempera paints like these. Grab some brushes and have some fun!
Watercolor Rain Painting: If you have older kids you want to entertain, then grab some heavy-duty watercolor paper and some watercolor pencils. Have the kids draw abstract designs then place them outside in the rain to create a truly unique piece of art.
Foggy Windows: If your little is ready to come inside and warm up for a minute, then it's time to paint on those foggy windows! All you need is a little warm breath to create the humidity and you're ready!
Rainbow Hunters: This one's easy, as the storm passes, go on a hunt for the rainbows!