Outdoor Games in the Rain: Adventurers
If fun and games are your jam, these activities are sure to please one and all! Word of warning though, they are sure to get you wet and messy.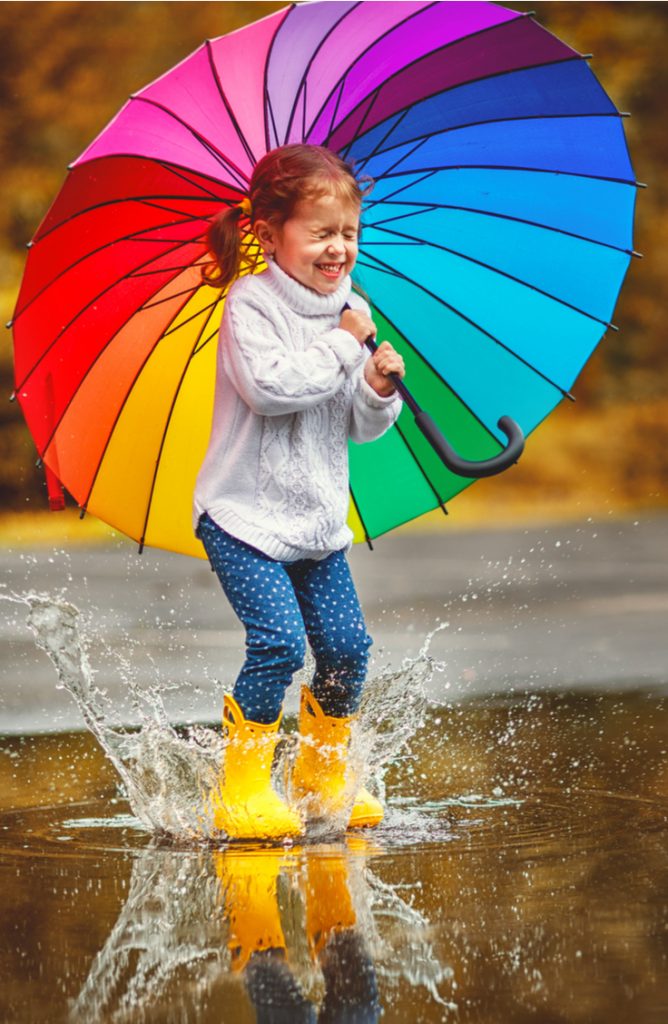 Puddle Jumping: It might sound too easy, but when it comes to games in the rain, nothing beats puddle jumping. Simply being able to jump and splash without worrying about carpet or walls is ridiculously fun! Grab some rain boots, an umbrella or two, and you're set. Take turns galloping, skipping, hopping, and dancing through all the puddles you can find.
Gutter Racing: This was a favorite of mine as a kid. You could totally make paper boats to sail, or you can keep it green and look for different items outside in the yard and see what sails the fastest and best. If you have the ability to plan ahead, grab some of these ducks and have a race to see who's is the fastest!
Catching Rain Drops: Gather different receptacles from around your house and have a contest to see who can catch the most rain.
Slip 'n Slide: If you don't mind getting things a little muddy, try setting up a slip 'n slide and add a little soap to the mix. Then see who can slip and slide the fastest!