Budget Bridal Shower Tip 04: Food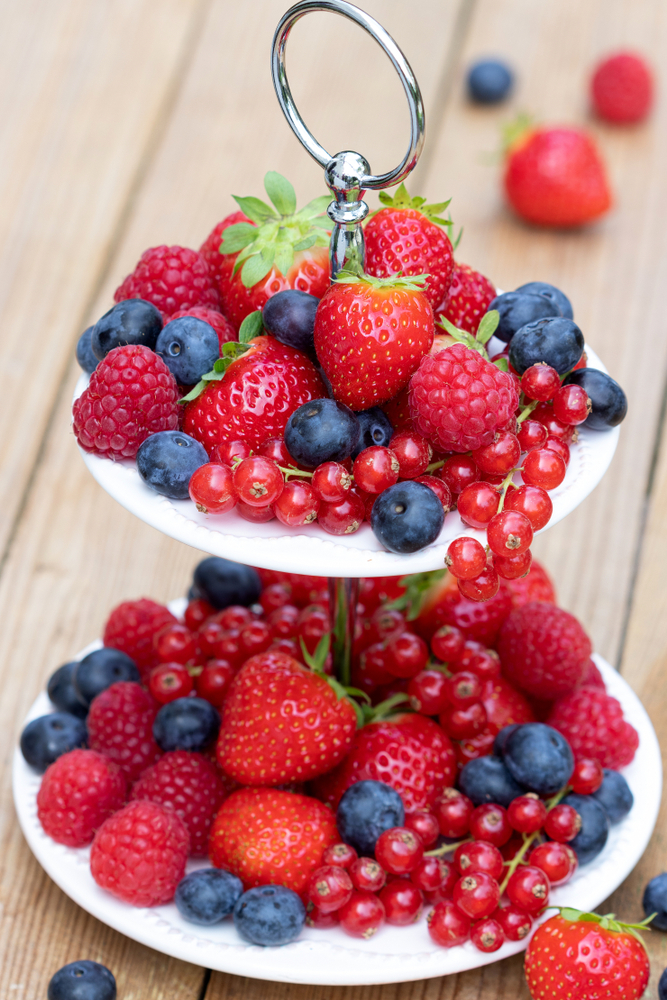 Here is one area where as long as you get good quality edibles, it's really all about presentation.
Take this fruit stand, for example. By artfully arranging fresh berries on a tiered fruit stand, you can create the impression of luxury without having to spend the money.
For the main meal, a simple chicken salad sandwich is perfect. The chicken salad is made with a rotisserie chicken, grapes, mayonnaise, and slivered almonds. Mix and serve on fresh rolls from a bakery or your oven. Check out some sweet and savory lunch/brunch recipes here!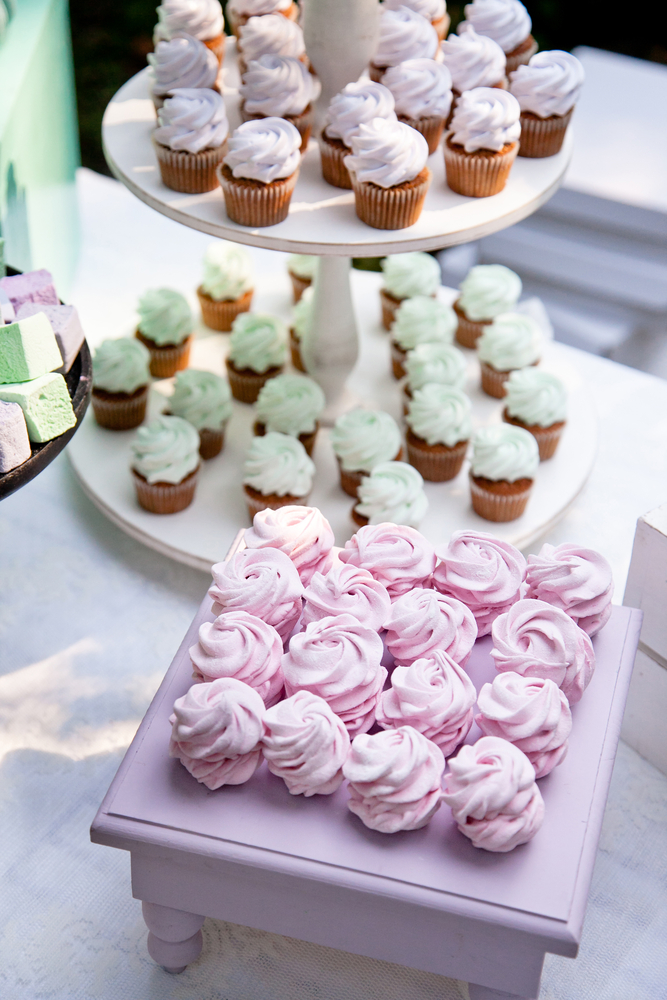 Then all that's left is to add a few sweet items. Cupcakes are inexpensive and easy to make on your own. So are meringue roses! Just a few ingredients, some time in the oven, and you've got yourself one sweet and beautiful dessert! Check out the recipe here. I know it's titled as gluten-free Christmas desserts, just scroll down and you'll find the recipe.