Gender Reveal Party Games: Boom Goes the Gender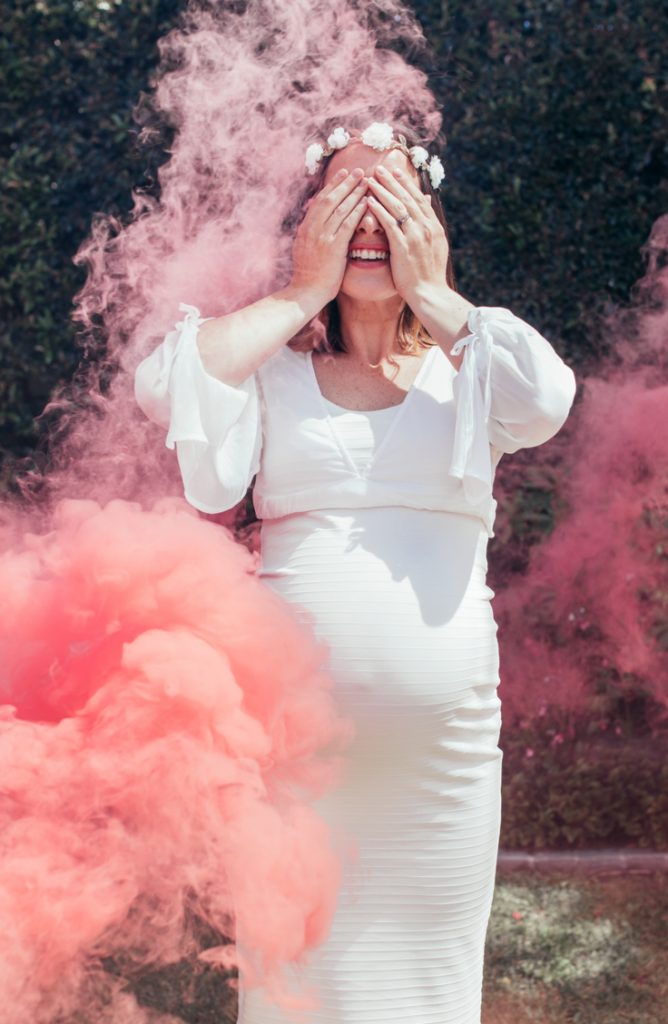 Another popular way to reveal the gender of the little bambino or bambina is to use a smoke cannon. These can be purchased almost everywhere and are safe when used correctly. Grab a beautiful set here at a great price. After your guests have voted, eaten, and played a game or two, it's time to gather them outside and let the happy couple share the great news!
To turn this into a game, why not have a scavenger hunt that tells the story of how the couple met? If your couple had quite the infertility journey and they are okay sharing their story, make that part of the event. It's a great way to showcase the struggle and end the stigma of infertility. Alternatively, you could get a smoke cannon for each guest and have the mom and dad-to-be stand in the middle with their eyes closed. Then every guest pops their cannon at the same time and ta-da!