Funny First Pregnancy Announcement Ideas For Facebook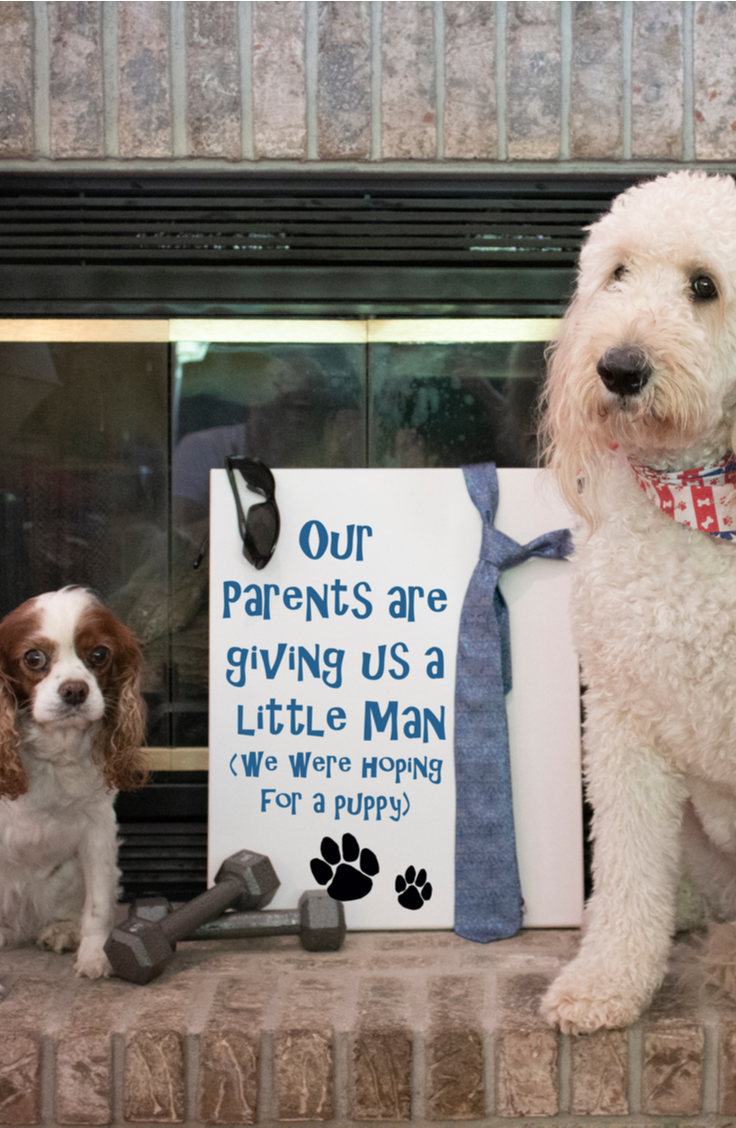 When it's time to tell the world that you've got a bun in the oven, there really is no better place than Facebook. It's the social media platform most families are using to keep in touch. But if you want to stand out and bring a little bit of a smile to your friends and family, then you should try one of these ideas to spice things up!
T-shirt Twins: Why not get your partner in on the fun? This set of shirts comes with one for you and your partners. One reads "We're pregnant, but mostly her" and the other one reads "You can stop asking when we're having a baby now".
Loading…. If you're up to showing off your belly, why not paint a "Loading" sign with a bar showing how far along you are? It's funny and a great way to let everyone in on the fun.
Burrito+Taco=Taquito!: This set of shirts is also a great way to incorporate the whole crew. And why not wait until Tuesday to make the big announcement? After all, it is "taco tuesday."
Fur Baby Announcement: If you've been a Fur-Mom and Dad for a while before adding in your human baby, then why not get your pooch in on the fun!? This sign is perfect to pair with your fur-baby.