Christmas Present Ribbon Wrapping Idea 02 & 03: Ribbon, Twine, and Extras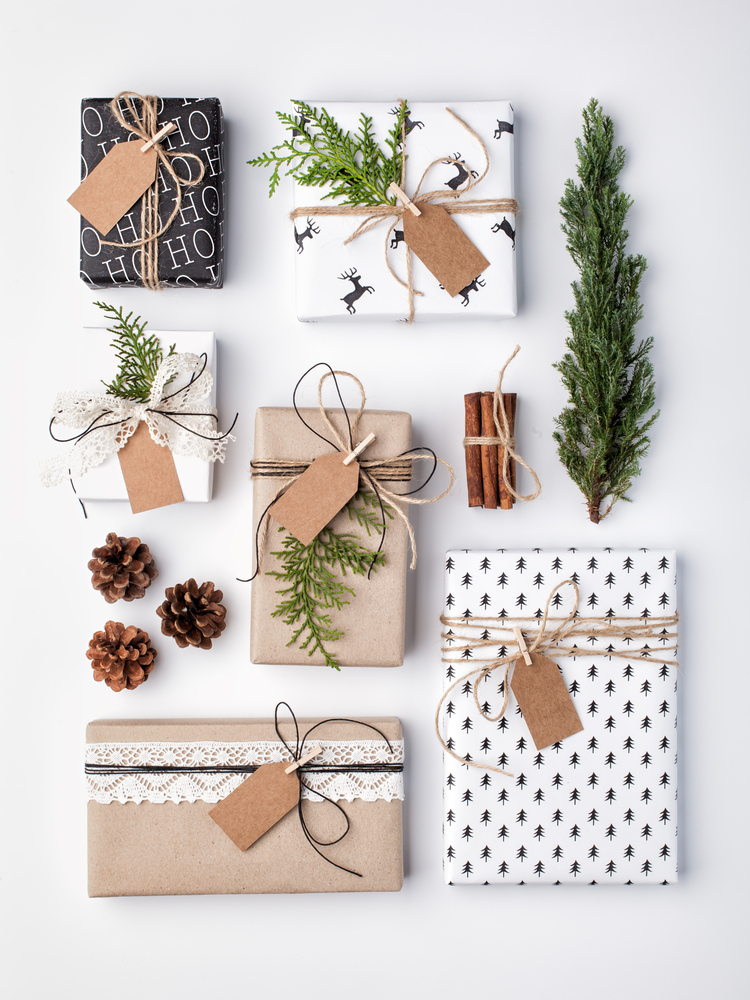 This idea combines a few different techniques. The first is mixing and matching ribbon with twine (like this) to create a sophisticated and rustic look. Try layering multiple strands of twine with the ribbon for a unique finish.
The next idea is to add a little something extra with your ribbons and wrapping. It doesn't have to be expensive! Try adding a sprig of evergreen, herbs, or a stick of cinnamon for a festive addition.