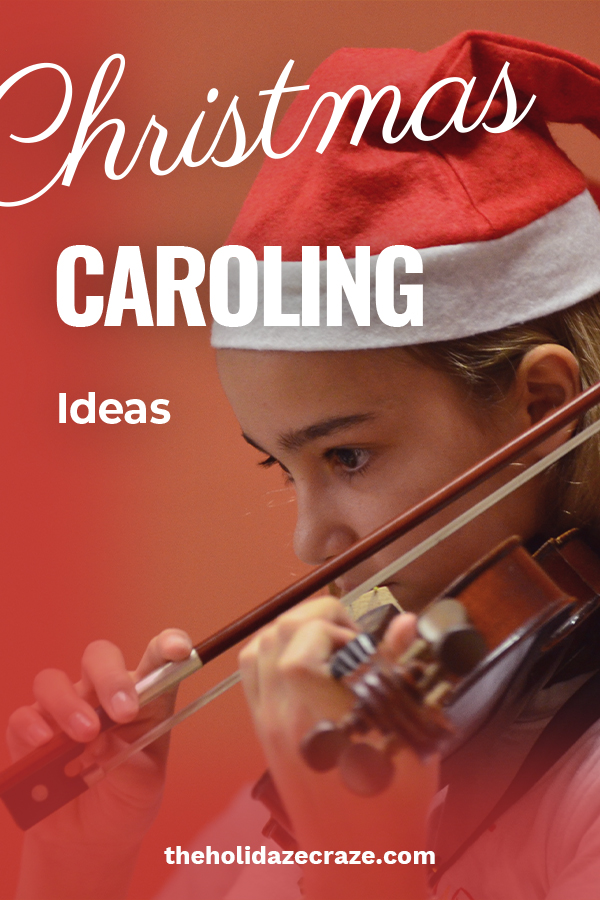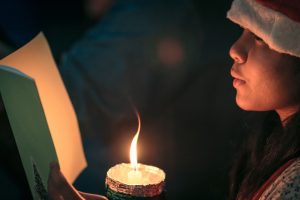 Fa-la-la-la-la-la-la-la! If you're hoping to spread some holiday cheer, there isn't a better way than singing loud for all to hear. If you're planning on caroling this holiday season, there are a couple of things you can do to help things run smoothly and hep avoid hiccups.
Choose your music! It's important that you choose music people will know. Keep it a mixture of classics and new tunes. You could set up a google poll and have people vote on what they want to sing. Once you've got your set list, you should print off the lyrics and put together a playlist on your phone.
Have a speaker! Unless you're seriously into singing and good at the a cappella thing, I'd suggest picking up a decent bluetooth speaker like this one. That way you can play the music to help keep your group on point. 
Send out invitations a week in advance. These ones are simple and darling.
Choose your route! Make sure you know where you're going to carol. I'd ask around and see which neighbors could use a little cheer. If you have a retirement or rehab home near you, that's also a great place to go spread some cheer. It's a good idea to call beforehand to make sure there aren't any rules or regulations your group needs to follow.
Snacks & Drinks: If you're going to be out longer than 20-30 minutes, then having something to snack on is a good idea. You want to stay away from anything that is milk based because it can make singing harder, so think about easy snacks like pretzels, fruit snacks, etc. It's also a good idea to keep something hot to drink if you're going to be out for a lengthy time. Hot apple cider is what I'd suggest so that you're not dealing with milk temperatures.
Check the weather and dress appropriately! Make sure you know what the temperature will be when you plan on caroling. You want to make sure that everyone is bundled appropriately and that you reschedule if there's going to be a major storm.
Have an After-Party! When you're done caroling, party it up! Have everyone bring their favorite treat to share and put on a fun holiday movie so that everyone can unwind and warm up.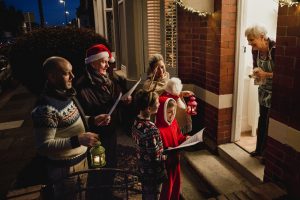 Happy Holidays!