Nothing says summer like a backyard barbecue! Just picture it: sunset, crickets, picnic tables, and fire.
The best parts, besides the meat, are all the friends, neighbors, and family who will add happy chatter to your summer scene.
Make it fun for everyone by printing up some clever invitations. I particularly like the checked red and white background of these, plus the varied fonts.
You could also whip up your own, using a similar color scheme. Don't forget the pig!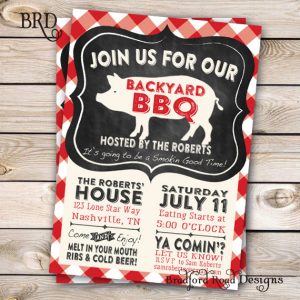 Seeing as how we'll be outside, most of the decorating will be your natural landscaping.
I'm not one to deny you the chance to jazz up what you do have, like serving or eating tables.
You'll get some neighborhood cred for going with a vintage theme. Dig up some old-timey cans or baskets from the thrift store.
That checked tablecloth can be found at Amazon.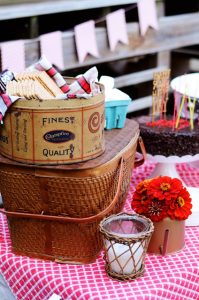 All that time outdoors in the sun is going to make people thirsty. What are you thinking for drinks?
Why not a cocktail bar? The lovely setup here offers a few citruses, syrups, and clear alcohols for easy mixing choices.
Fresh-sliced lemons and limes, plus herbs and flowers, make perfect garnishes.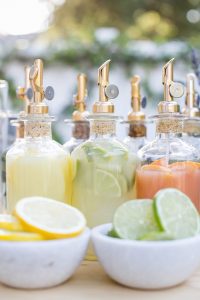 At first, I thought to list your basic paper plate and plastic utensil options.
Then, I discovered fancy plates with floral patterns and neat shapes.
Then, I found these eco-friendly wood ones. They're disposable, but aren't going to pollute Mother Earth like your standard ones.
Give a tree a hug as you eat BBQ off its recycled relatives.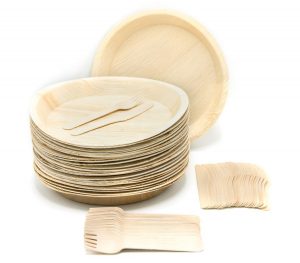 Now, onto the sole purpose of the party: MEAT!
If you're having a vegetarian barbecue, more power to you. For the rest of us, please consider these BBQ Smoked Burgers.
Are you drooling yet? Go get some ground beef, other burger ingredients, form the patties, and cook them on a grill with a Smoke option.

It's very possible that you want to try more than beef on your grill.
In that case, I've got another recipe using pork tenderloins.
Light molasses, apple cider vinegar, Dijon, and coarse-grained mustard are used as both marinade and topping sauce. Yummy!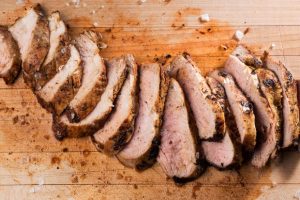 I suppose you'll need a few sides at this-here shindig.
This potato salad-looking thing is potato salad.
But, wait! It has your standard potatoes, eggs, and mustard –with a whole slew of extras like pickles, pimento, rice wine vinegar, and jalapeño peppers.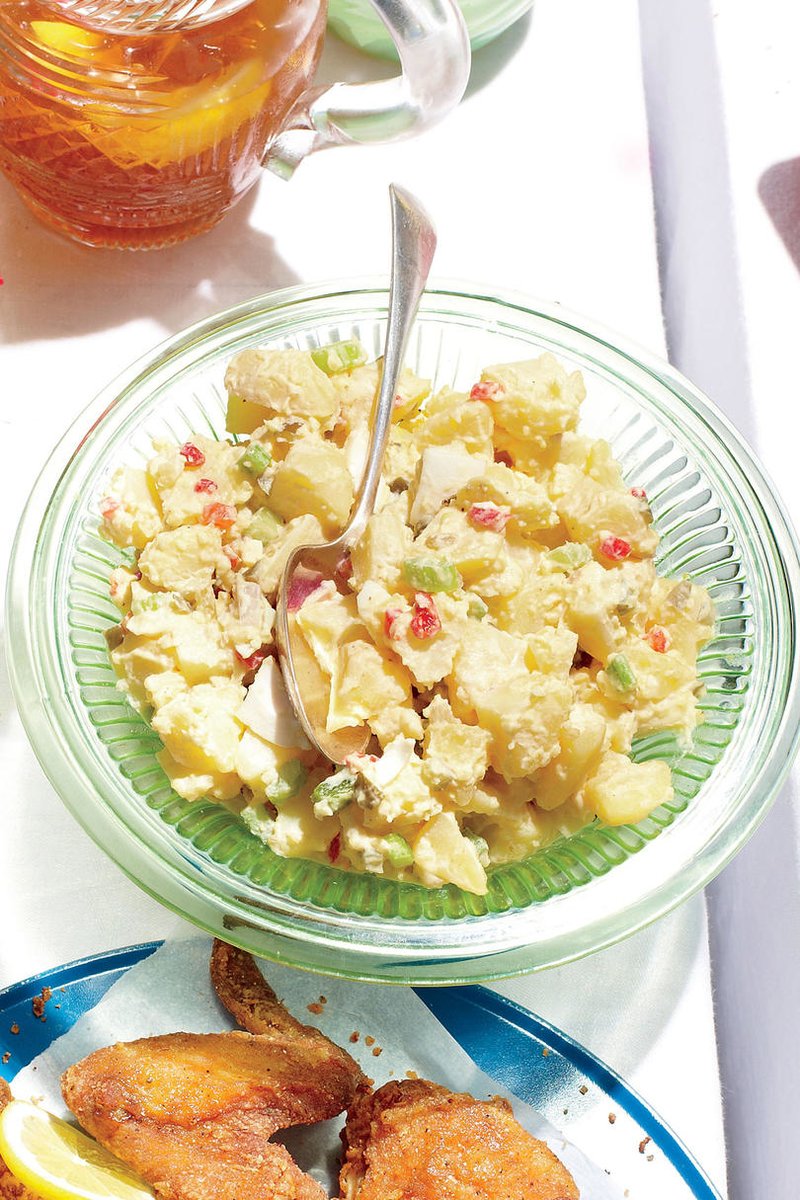 We may need another side, especially if guests start showing up empty-handed. Who reads the print on invitations, anyway?
Do you like watermelon? Someone's bound to.
Shatter predictability by cutting it into triangles and stabbing each onto a toothpick or skewer.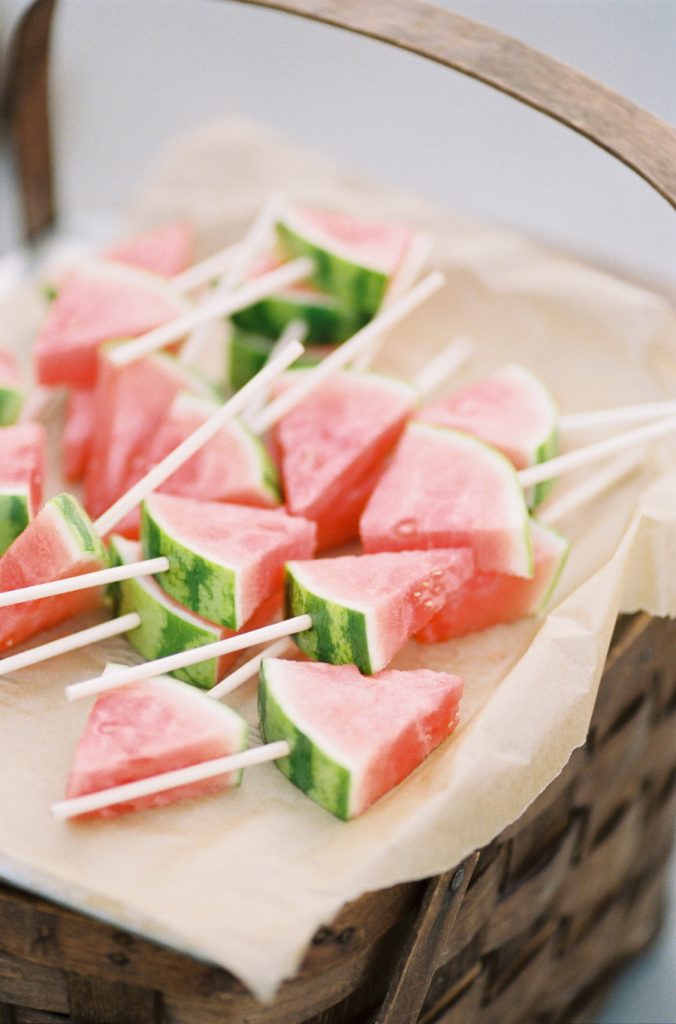 My favorite type of décor is usually lighting.
You may have seen globe lights everywhere lately, and you can go ahead and hang some of those.
In addition, dig out your old birdcage and lantern house decorations, and stick a fat candle into each one.
It'll look bohemian and unique, and you'll have an excuse for not throwing them away yet.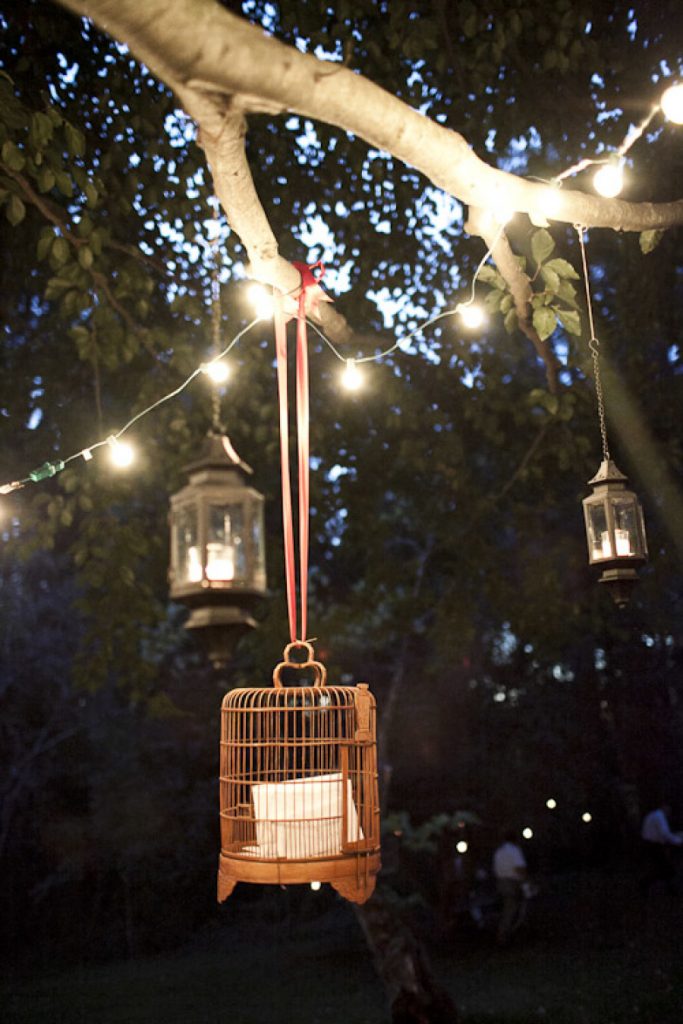 I love a good party, but so do summertime bugs.
We only want friends biting amazing burgers, not mosquitoes biting amazing friends who are trying to eat burgers.
Stop by Dollar Tree for some Citronella, and keep the party going smoothly.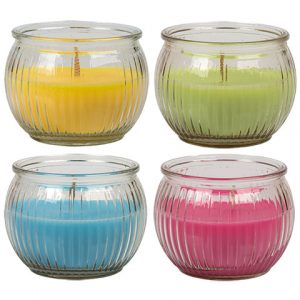 Ready to get grilling? Check out these sites for more information:
1. Etsy
4. Amazon
6. Epicurious
10. Dollar Tree