Aw, man. It's presents time again, isn't it?
I don't know about you, but I don't want to add to everyone's ribboned hand soap gifts. I want something unique, thoughtful, and easy.
Add quick to all those requirements, and you've sold me.
That's why we're going to start with a different hand soap idea: a homemade milk and honey recipe.
You are going to discover the magic that is goat's milk soap base, plus the artistic touch of a silicon mold. Add organic honey and colorant, and that's it!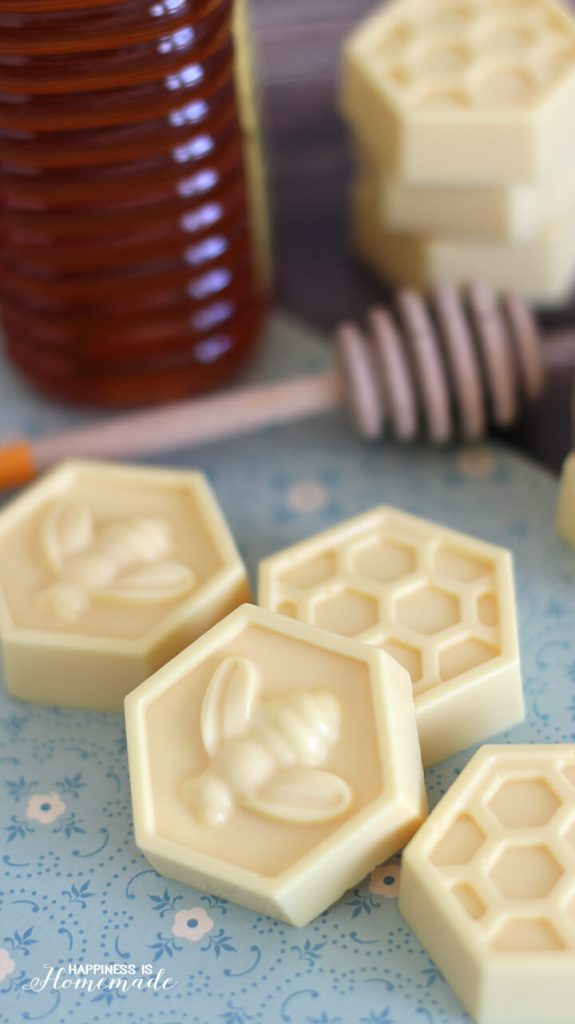 No, these are not hair elastics. They are made from hair elastics. Sheesh.
And, they are super easy and cute.
My favorite part about these ribbon bookmarks is that I can gift them with a book or journal.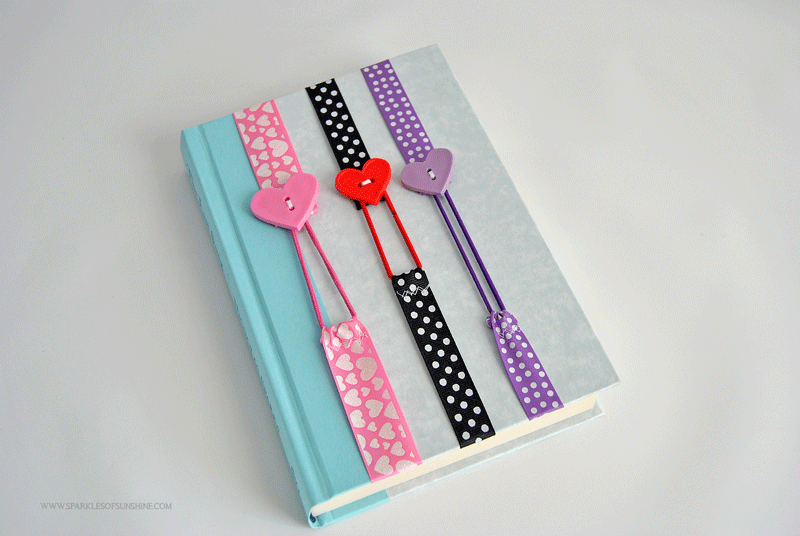 I didn't even know this was a thing, but now I want to make one of these phone charger holders for myself.
Oh, and for a friend. I think that's what we're doing here.
Whoever you plan to make it for, count on purchasing one of those snap-in grommets with your fabric. Flamingo Toes sewed hers, but I'm in favor of glue gunning every time.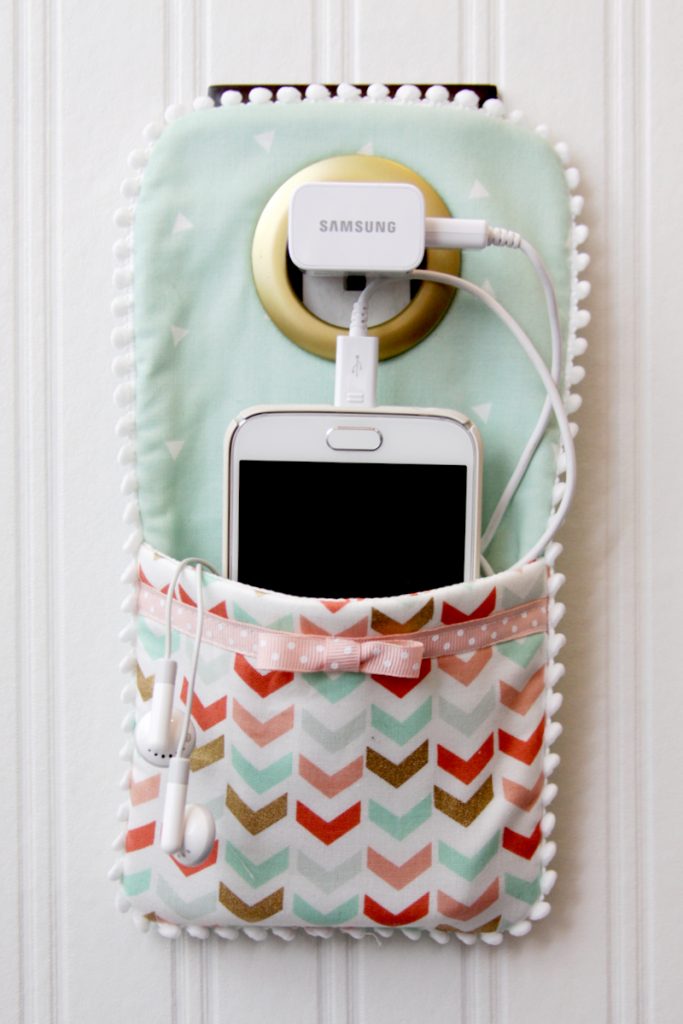 People. This is my FAVORITE idea.
As soon as I can find one of these shadow box frames on sale at Hobby Lobby, I am crafting one up for my dad (He likes M&Ms. Like, a lot).
30 Minute Crafts used a fancy Glass Etching kit, but you can pull off the same look a tad faster by pasting on any type of vinyl.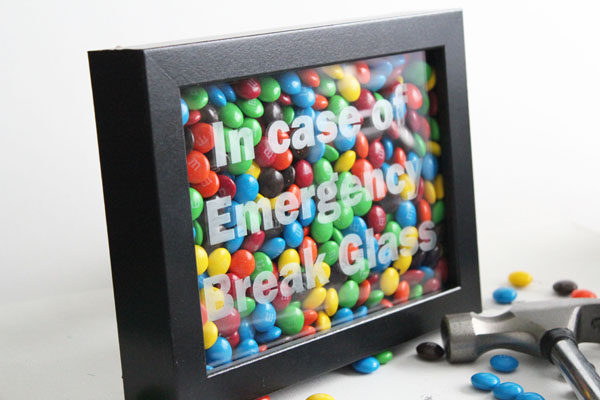 Ah, bath salts. An oldie, a goodie, an easy.
There are a ton of recipes out there, but I'm partial to the layered look of Peppermint.
I'm also partial to peppermint in general, so you may never get me out of the tub.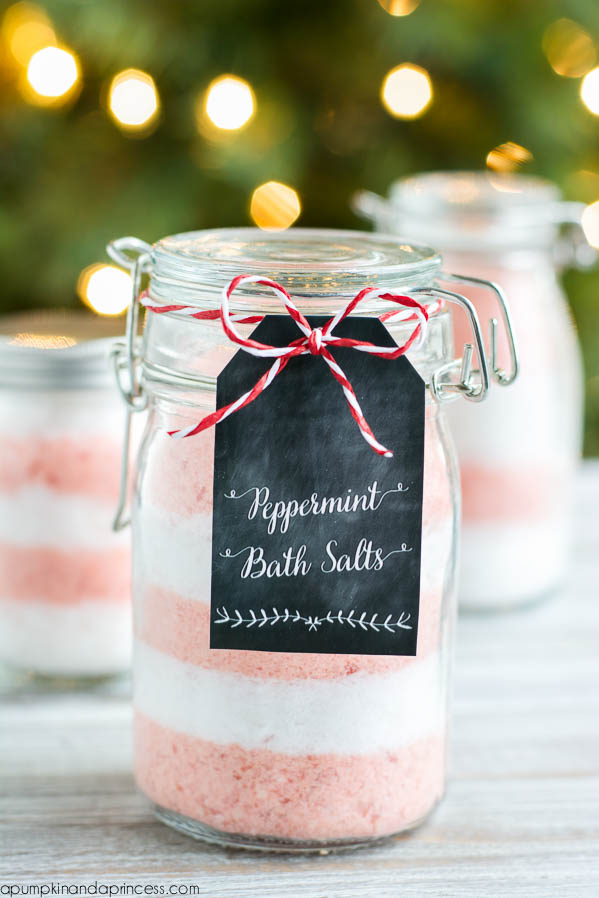 Speaking of jar gifts, how about Chex Mix?
WhipperBerry has the recipe, plus adorable tags. They call it Chexmas. Makes me snicker every time.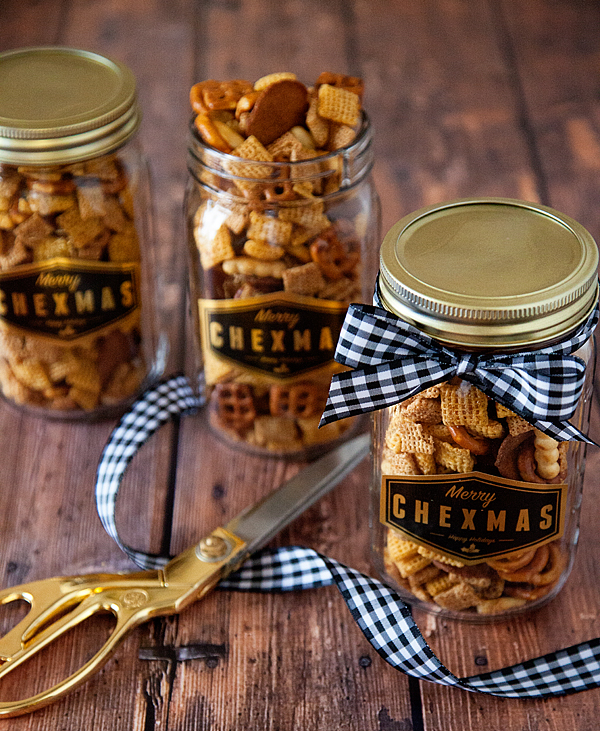 If you do not yet know, Washi Tape is the best invention since already-made crafts on Clearance.
For this phone case, for example, you buy a phone case and stick the tape to the back.
"Oh, how cute!" Your recipient will exclaim. That's when you smile and say, "Anything for you."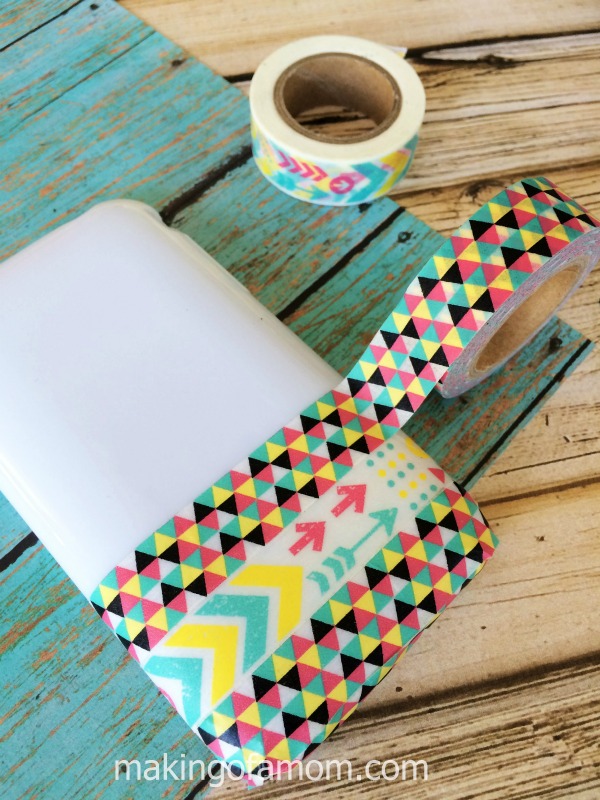 Did you know that you can make your own lip balm?
I'll bet you didn't bat an eye over the bath salts, but this sounds complicated. Right?
Right. Okay -kidding. Happiness is Homemade has a TEN MINUTE RECIPE using Beeswax Pellets, Shea Butter, Coconut Oil, and Essential Oils.
You melt them together and give them away in little cosmetic pot jars.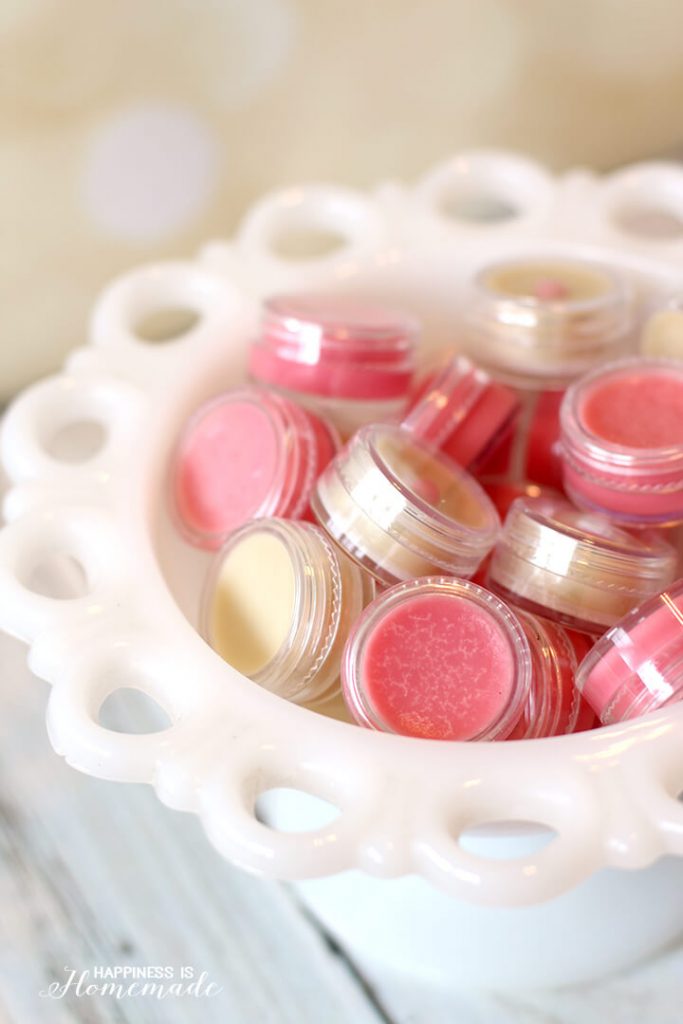 Here's a great way to jazz up some wooden spoons: painting the handle.
Trust me; it's a thing. Plus, as per the script here, they are quick and easy.
You'll need spoons and food-safe shellac. Paintbrushes might help, too.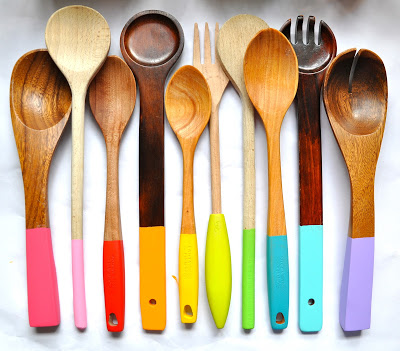 I have totally watched my sister give these to my mom, after she made them by herself at her house.
So, I can say they turn out nicely.
Just print out some pictures really tiny, then paste them on the flat part of circular glass pieces with diamond glaze. Saving with Sarah used E-6000 to stick them onto pendants, but we (my sister) made magnets.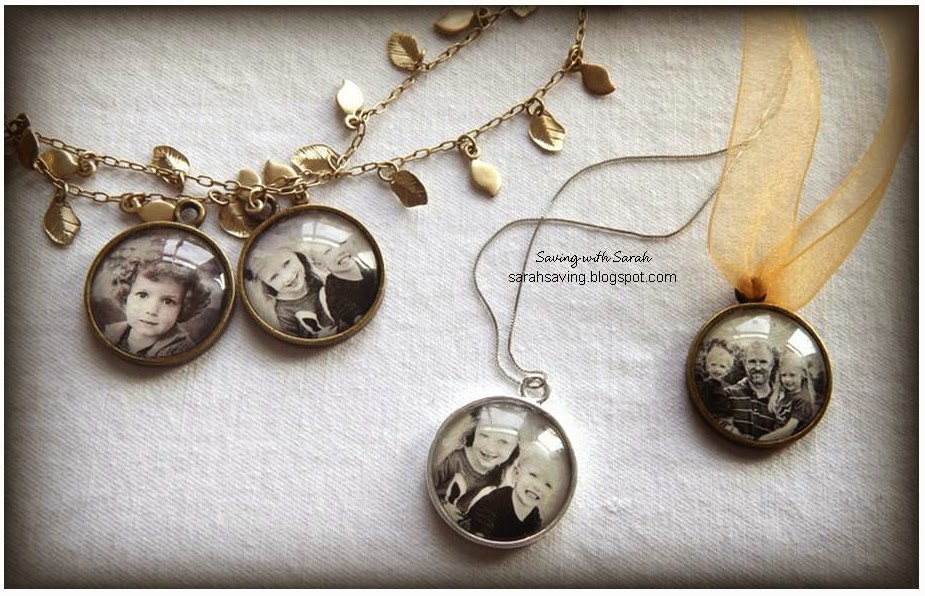 These are so cute! And, they're food! And, most importantly, I can make them in a flash!
They're called Reindeer Melts. Just like the name tells you, they are made by sticking facial features onto dabs of melted chocolate.
These pictured have pretzel antlers, candy eyes, and M&M noses.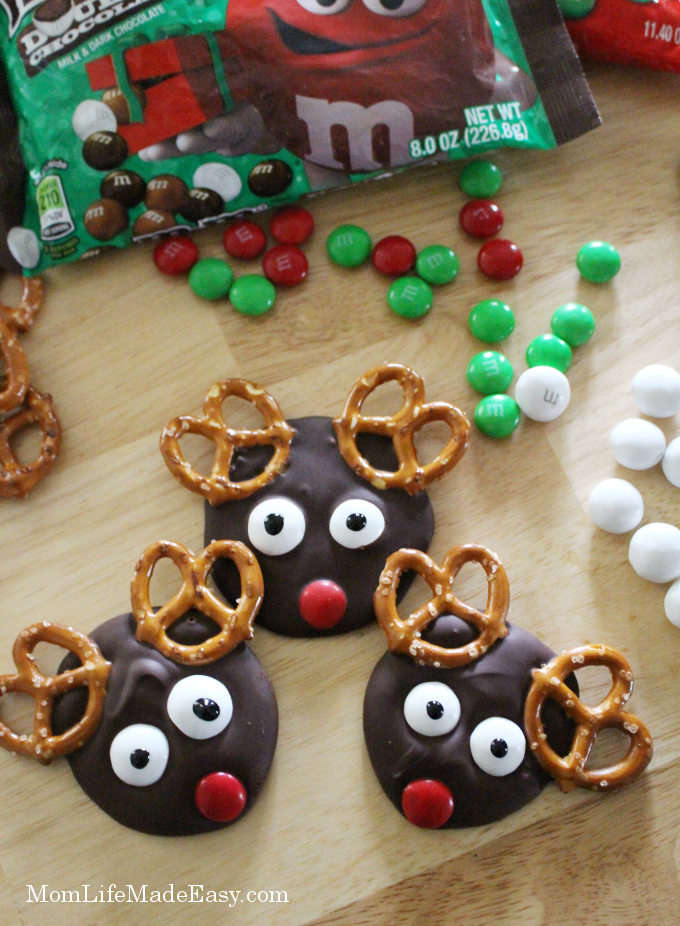 I love copycat recipes because they work out a lot cheaper than the original.
A Modern Homestead agrees, and that's why they've got a William Sonoma-inspired peppermint bark for you to try.
Er, for your friend you're making it for to try. Maybe she can try the second batch.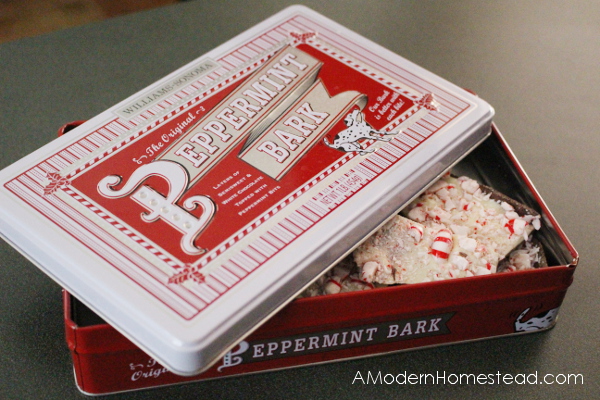 Mugs are probably the second-most-gifted item now that Bath & Body Works does their little soap thing.
So, give your neighbors a break with this awesome twist on an old classic: chalkboard mugs. They can write what they want while sipping  their coffee.
After Washi Tape, I just love chalkboard paint. It's never going to rank as high as the tape because it has to be painted on, but it's close.